On the Arkansas State University campus, we have almost 10 miles of marked bicycle accommodations which make up the PAC (Pedestrian And Cyclist) Paths system.
The majority are shared usage areas – either the wider mixed use paths in the heart of campus or along Aggie Road or University Loop on the west side of campus, or shared roadways such as much of University Loop and other key roadways.
All are marked with sharrows – share the road arrows – which denote the sharing between pedestrians and cyclists in the campus core and cyclists and motorists on our roadways.
On the roads, ride to the right side of the road, but take the lane for your safety when necessary.
Sharing the Road as a Driver
If you are driving on campus, make sure you give at least three feet of space to bike riders when you pass them. It's the state law to give at least three feet of space. This means drivers will likely need to change lanes to legally pass a bike rider. We also remind you that the speed limit for almost all on-campus roads is 20 miles per hour.
Riding on Sidewalks
In general, bicycles should be in the roadway riding with the flow of vehicular traffic.
On campus, only the marked shared use paths are for cyclists. The traditional width sidewalks are for pedestrians, and cyclists should dismount and walk along these areas.
In Jonesboro, it's against city ordinance to ride a bicycle on a sidewalk in a business district.
If you are on a sidewalk, yield to walkers and again, ride with traffic, not facing traffic even on a sidewalk.
Where to Park Your Bicycle on Campus
Proper utilization of the bicycle racks on campus is important. Use a U-lock or sturdy cable lock to secure your bicycle.
As important as where to lock, where not to lock a bicycle is vital.
Do not lock bicycles to hand railings along sidewalks as this is an impediment to our disabled students
Do not lock bicycles to light poles or signage
Do not lock bicycles in or near building doorways or emergency exits
And remember, no bicycles – private or bikeshares – are allowed in the Union parking deck.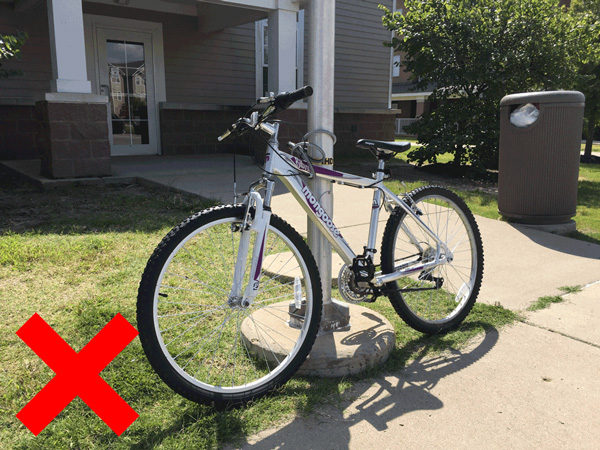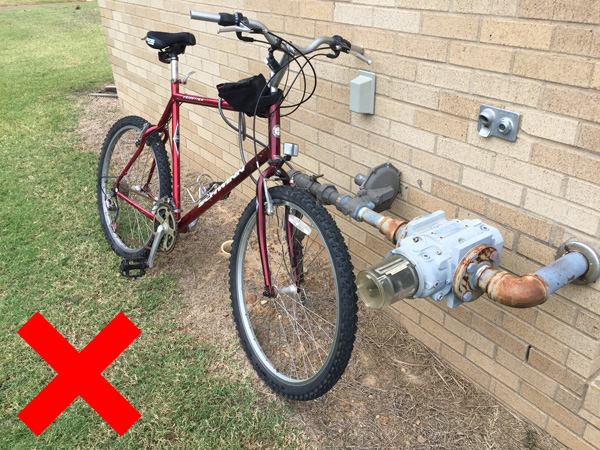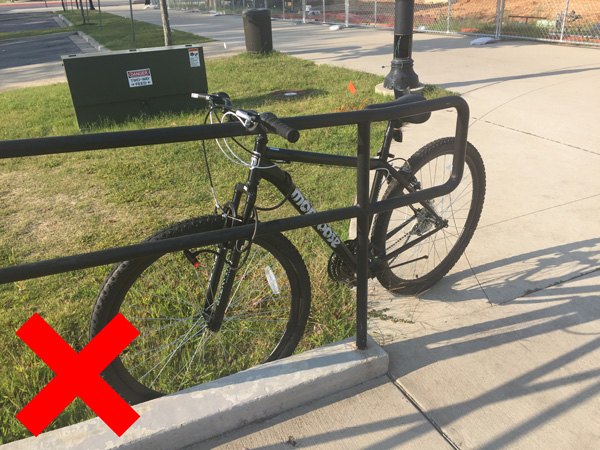 Campus Bike Share
To use the bike share program, download their app and follow the instructions on rental and return.
When you park a bike, be courteous to others.
Don't block doorways or building access points
Don't leave bikes blocking sidewalks – these are particularly dangerous for people who are disabled or sight impaired
Don't park in handicapped areas
Don't park in automobile parking spaces
Please reserve the campus bike racks for privately owned bicycles.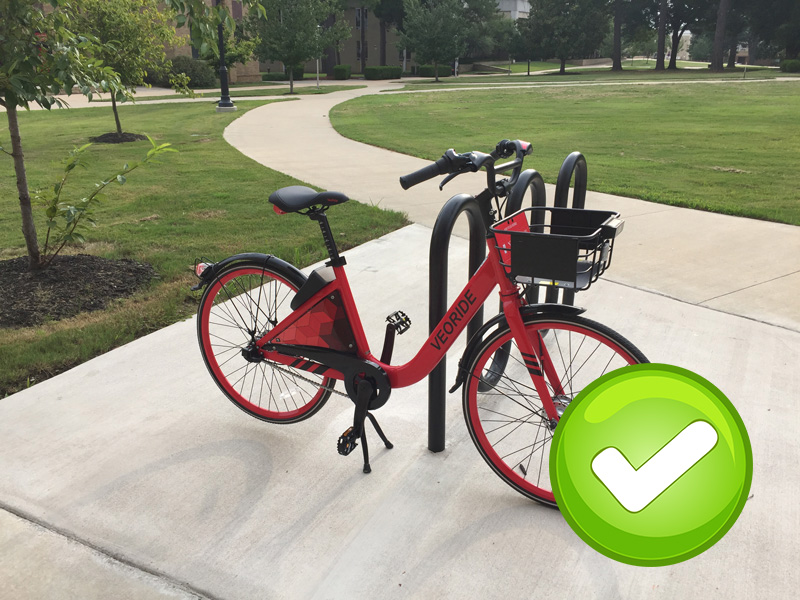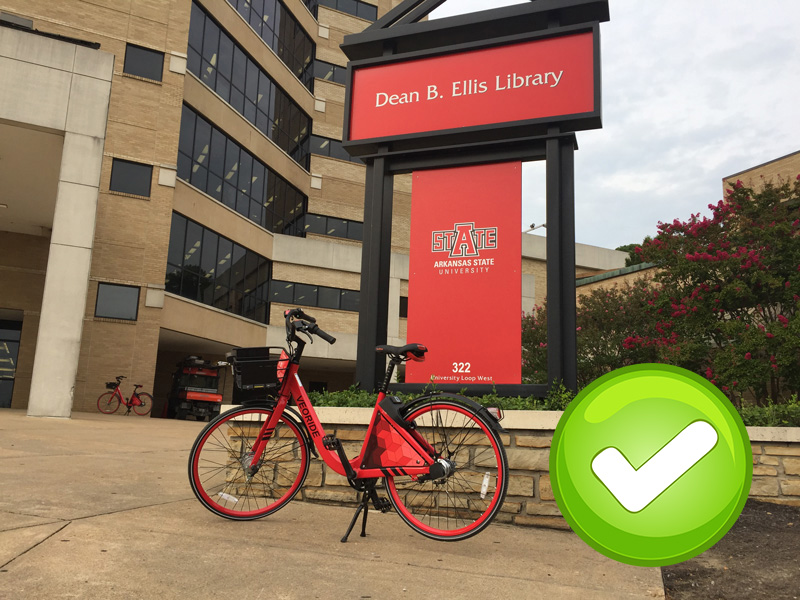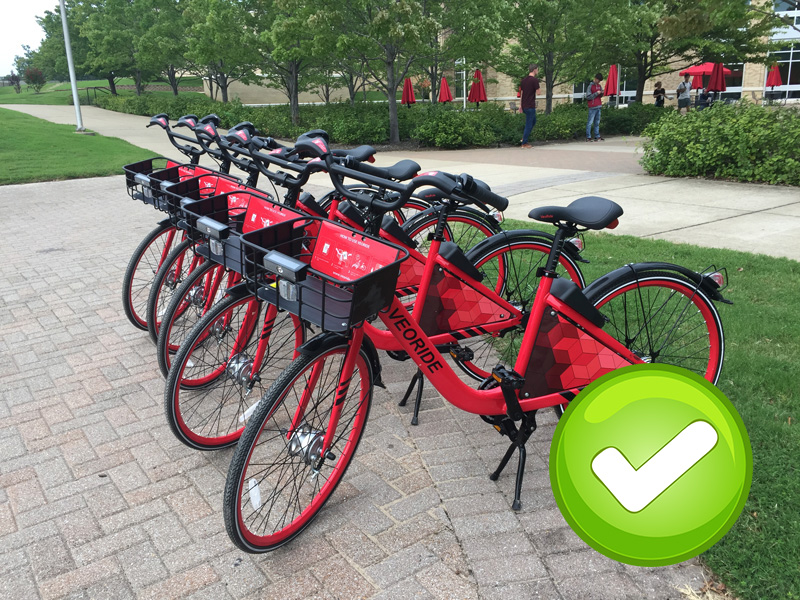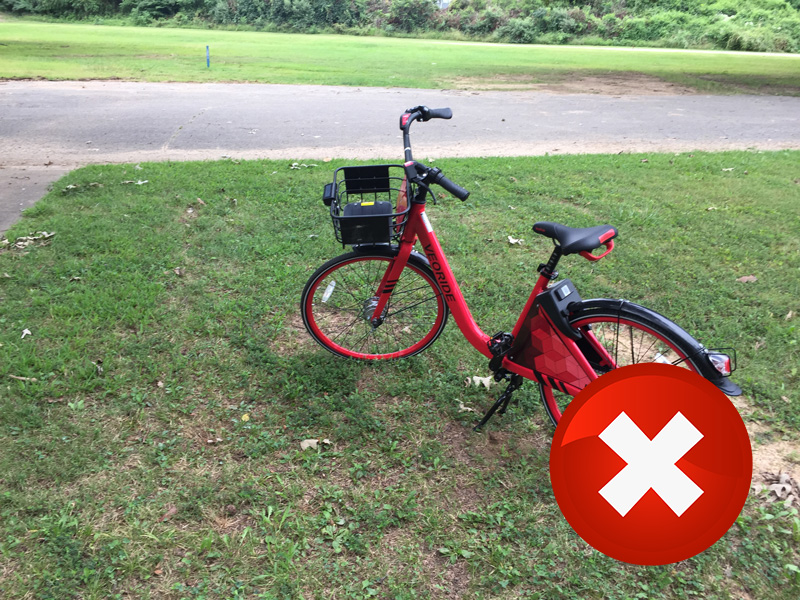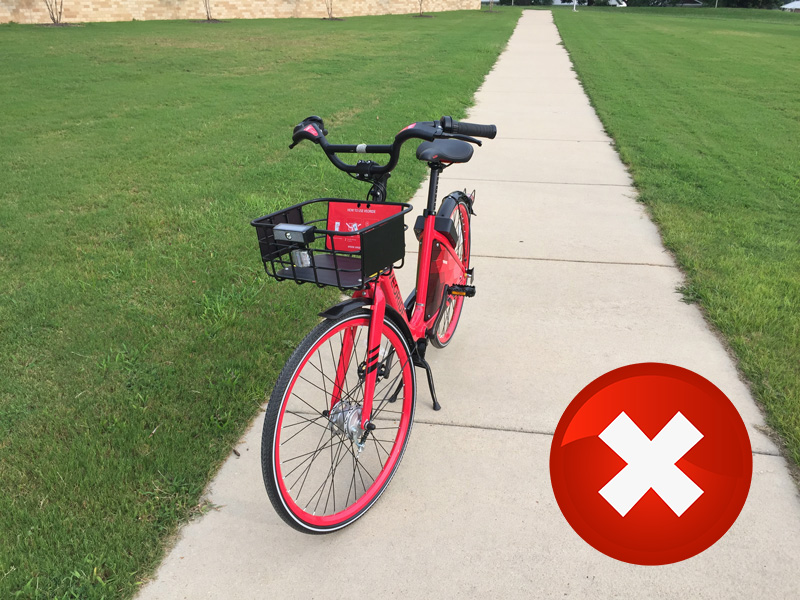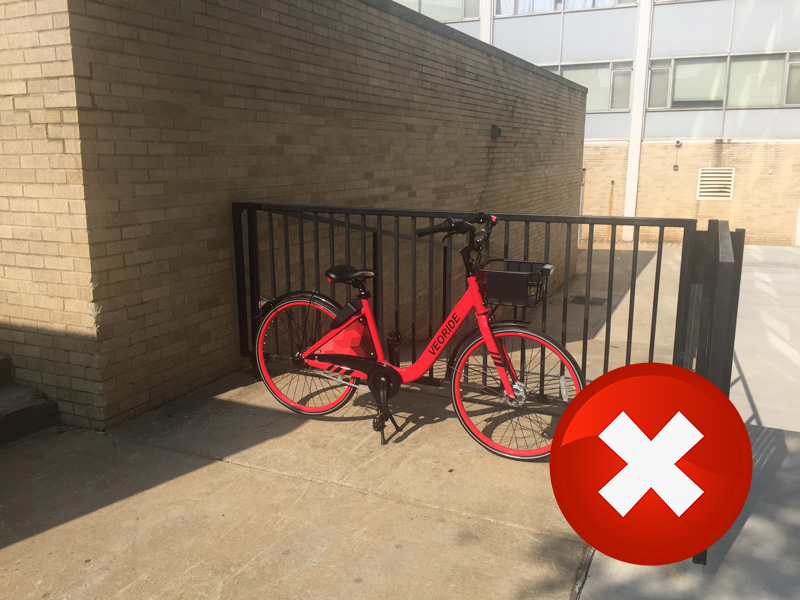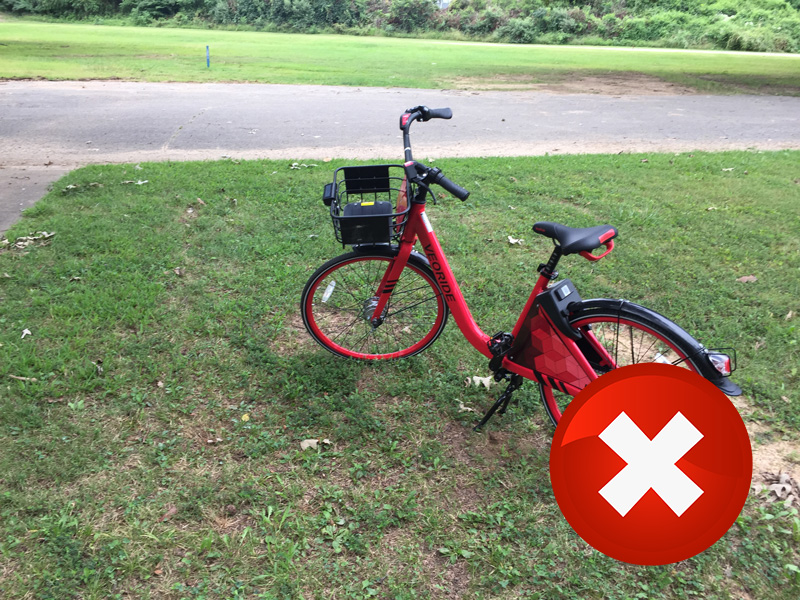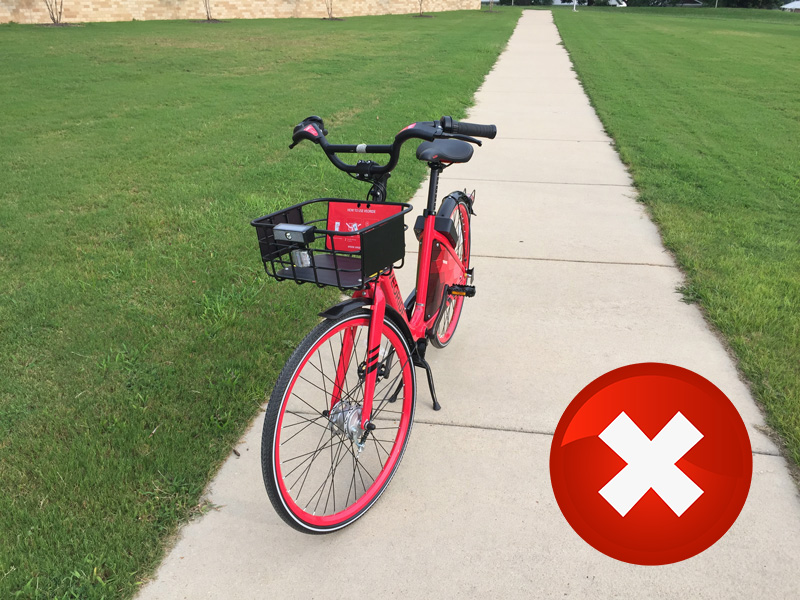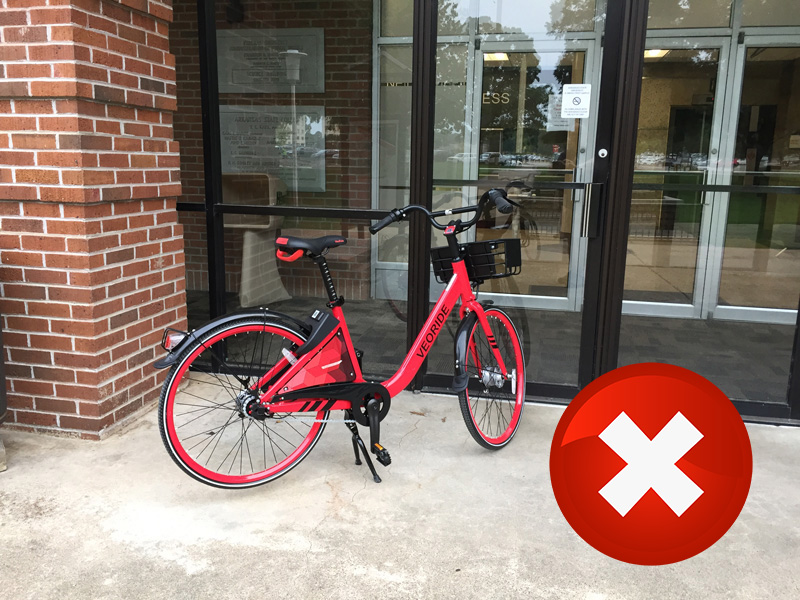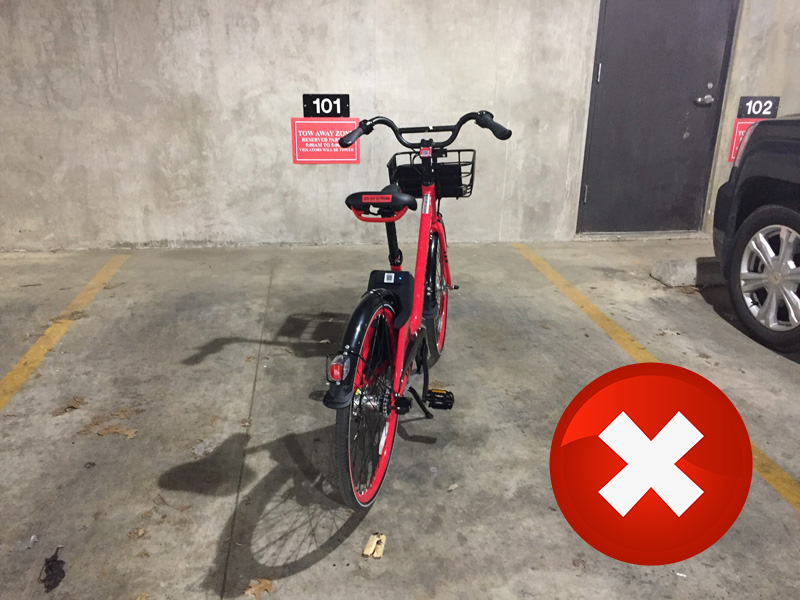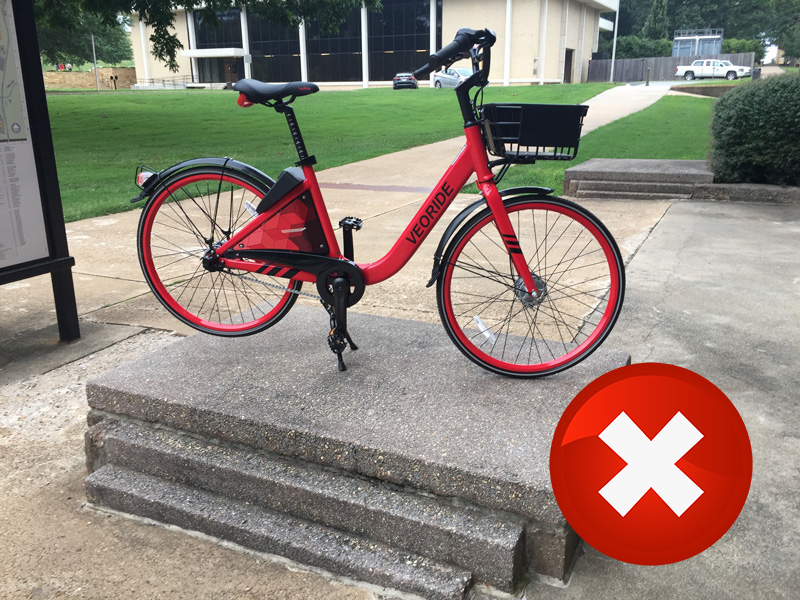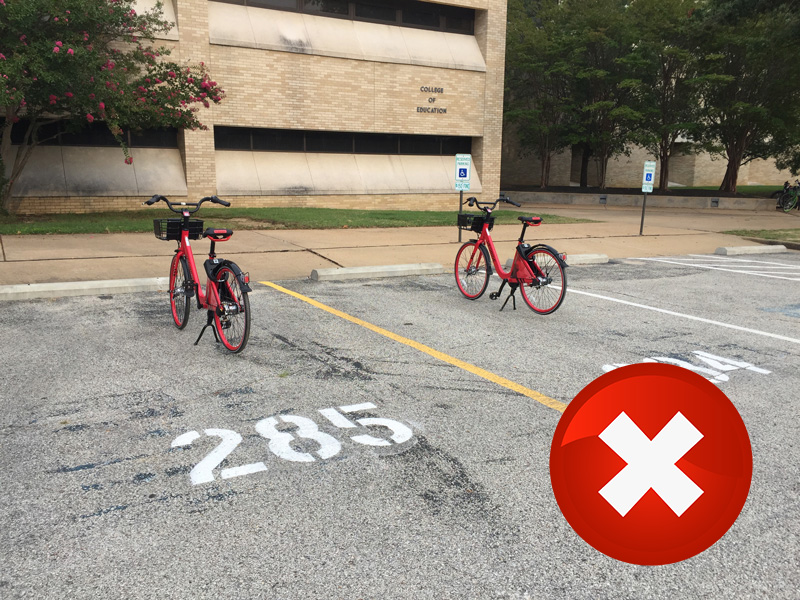 If you see a bike parked improperly, you can move it a few feet out of the way without issue.