Every gift to Arkansas State is important. Your tax-deductable gift, no matter the size...
Supports Our Students
A look at the Fall 2014 numbers...
13,144
The number of students at A-State
6,301
The number of undergraduate students who were determined to have a financial need
3,460
The number of students whose need was fully met
51%
On average, the percentage of need awarded to a student who received financial aid
67%
The percentage of ASU graduates with student loan debt
$25,000
Average cumulative principal borrowed by an A-State graduate


Keeps A-State Strong

Percentage of the A-State Operating Budget from State Appropriations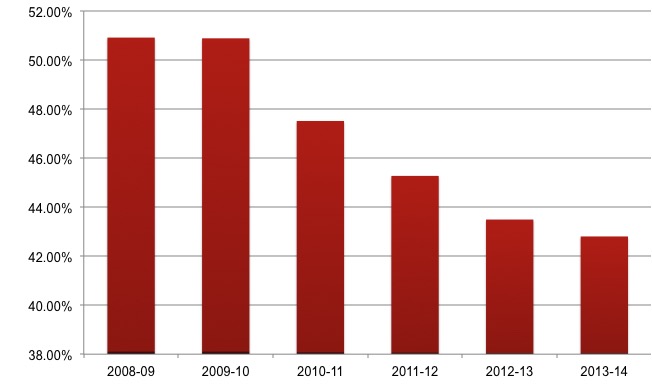 Historically, state governments have taken the lead in financing higher education. Yet over the past 20 years, the share of university expenditures subsidized by state appropriations has gradually declined.
Private gifts help A-State keep the financial burden that is absorbed by the student body to a minimum while ensuring they receive a high quality education, setting the stage for further successes in life.
Promotes Our University

Each year, the U.S. News & World Report ranks colleges and universities based on various factors. One of the factors is the alumni giving rate. Your gift, regardless of the size, helps to raise the percentage of contributing alumni and thus our ranking among universities across the country. This ranking helps Arkansas State University attract the highest quality faculty members, researchers, grants and students.
Helps Us Shine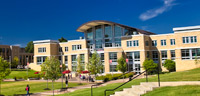 Private charitable gifts are particularly important in providing funding for construction of classrooms and state-of-the-art laboratories that will meet student need and further institutional expansion. Providing for, and maintaining, a modern information technology infrastructure that keeps pace with industry innovation will ensure ASU's students are ready to enter today's workforce as viable employees.
Benefits the Community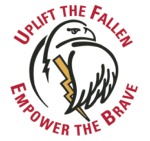 Your gifts to ASU not only benefit the campus, but the community at large. Two examples of community programs that are completely privately funded are the Beck PRIDE Center and the Bill and Alice Nix Petting Zoo. The Beck PRIDE Center provides combat-wounded veterans with first-class educational programs and services to enable these soldiers to achieve their post-military service goals. The Bill and Alice Nix Petting Zoo is a free outreach program from the College of Agriculture and Technology that offers children an opportunity to learn about and experience various animals in an up-close, and hands-on setting.