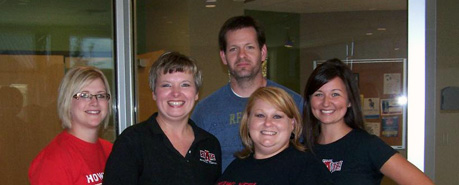 Alumni are an important part of the Department of Physical Therapy. Many of you serve on committees, as clinical instructors, as adjunct faculty, make donations, and make the profession of physical therapy better. Please let us know how we can be a continuing support to you.
Alumni Directories
PTA Graduates
Class of 2009
Class of 2010
Class of 2011
Class of 2012
Class of 2014 (coming soon!)
MPT Graduates
DPT Graduates
Clinical Instructors
Want to become a clinical instructor?
Contact David Smith by email or at 870-972-2768.
Already a clinical instructor and want to improve your skills?
Consider attending the clinical instructor seminar in the spring. It's free and CEU's are available. Check this page in early spring for registration information. Also consider becoming a credentialed clinical instructor by attending an APTA sponsored clinical instructor course. For more information go to www.apta.org.
Need to update your contact information?
Contact Rebecca Bridges at rbridges@astate.edu or 870-972-3591.