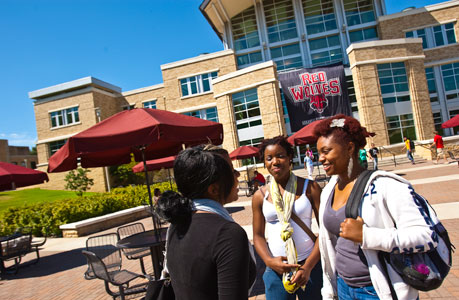 The Office of the Provost is responsible for supporting and overseeing all academic and research matters for the University.
A Sustained Culture of Academic Excellence

Our students are engaged in a wide range of academic pursuits that include degree programs in 160 undergraduate and graduate fields delivered by 11 different colleges. More than 450 full-time faculty members bring exceptional credentials to their craft while providing excellent learning opportunities in a caring and supportive environment for all students.
This combination of expertise and compassion combine to create high-quality academic programs and research opportunities as our dedicated faculty and staff strive continuously to meet the needs of the people ASU is privileged to serve.