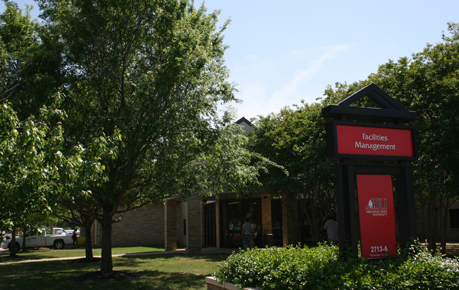 Facilities Management is responsible for the basic operation and continuous maintenance of the physical facilities of Arkansas State University. On the campus, our responsibilities include assisting in the planning for new facilities, construction process of new facilities, building operations, and landscape maintenance.
To ensure that projects can be expeditiously completed, our department is represented on all building program committees and other bodies, which assess, assign, or plan alterations or additions to existing structures and buildings.
Fairness. Honesty. Respect. Accountability.

Facilities Management operates under the following values as set forth by the Division of Finance and Administration at ASU: Fairness, Honesty, Respect, and Accountability.