Get to Know
our Faculty
Which faculty member's passion is Michael Jackson? Or Legos? Or Homemade Pho? What staffer was a college bicycle racer? Coaches the shooting sports team on the side? Is seriously working on tractor beams?
Irreverent, funny and always informative, our Get to Know series allows the personalities of the faculty and staff who make up the Red Wolves community shine.
---
Nominate Someone to Get to Know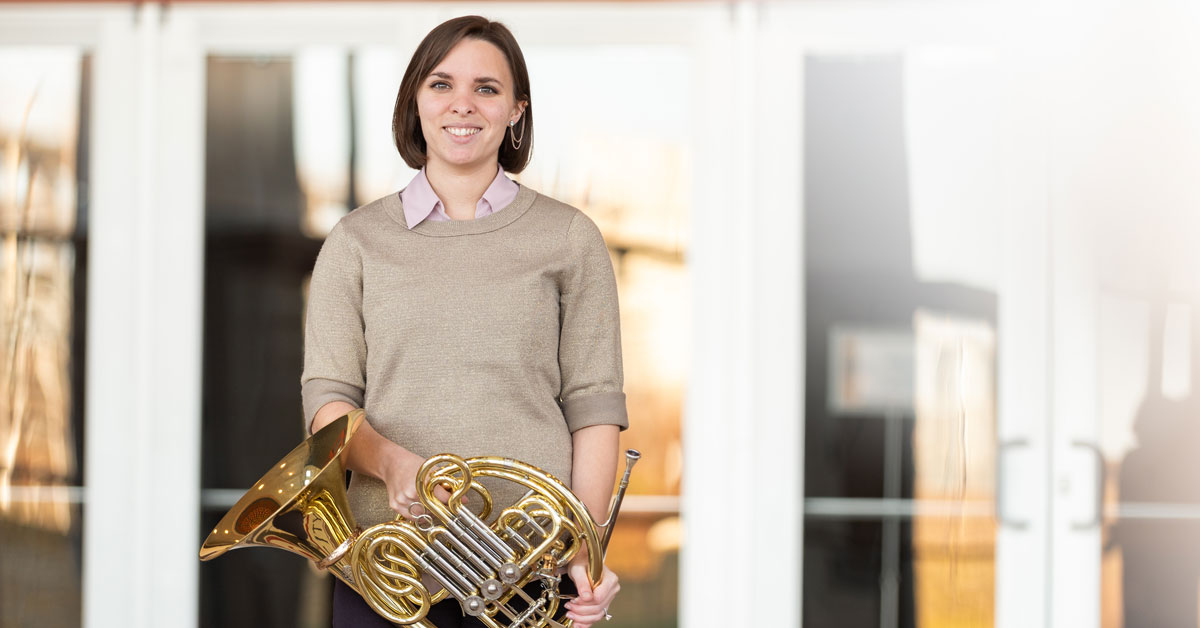 Latest Feature
Arkansas State University Instructor of Horn Dr. Juli Buxbaum, can literally blow her own horn, which is, as you'll learn in this Get To Know, one of her prize possessions.