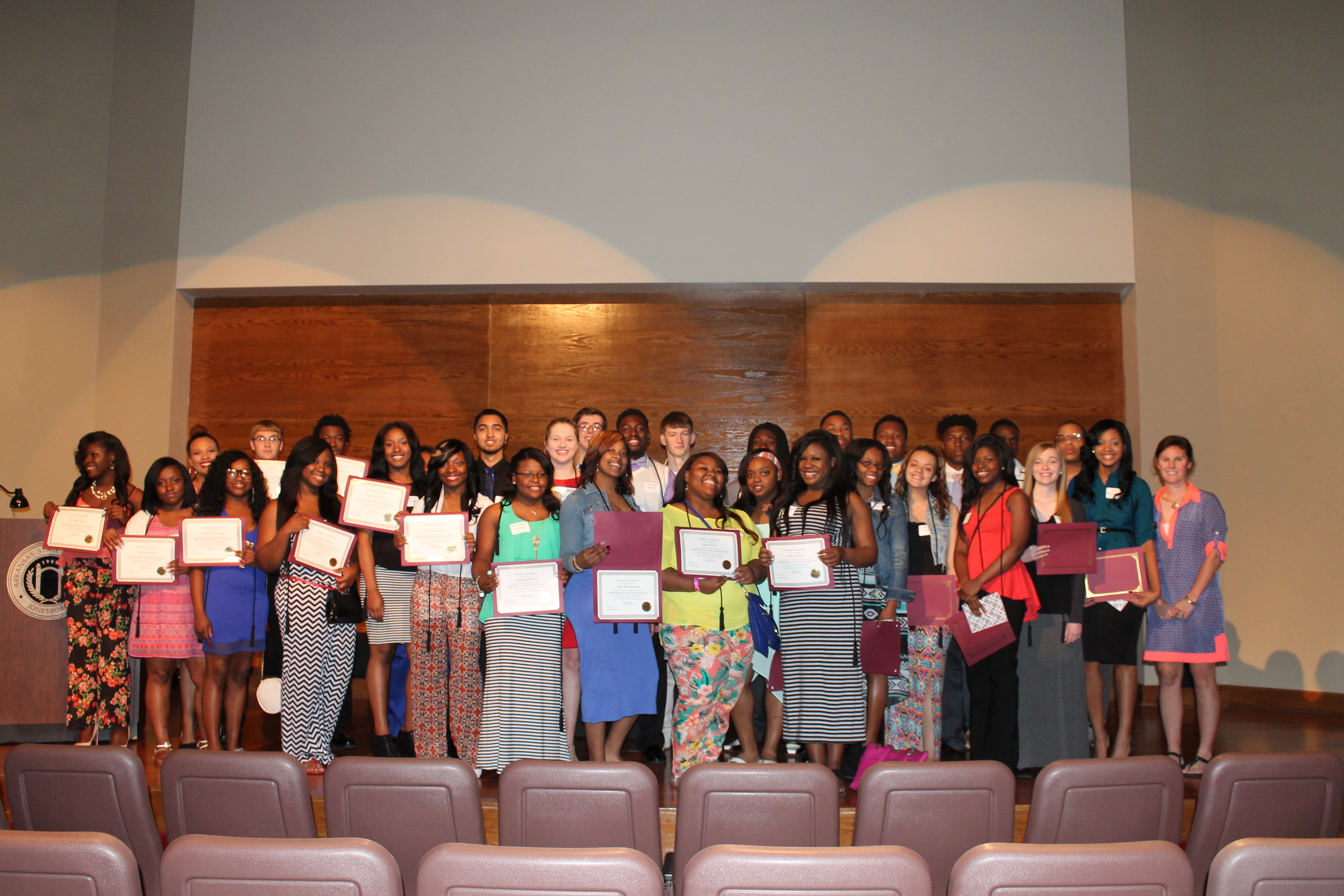 Blytheville High School CPAD Seniors at Recognition and Celebration Ceremony - May 2, 2015
Arkansas State University Education Renewal Zone - "The Crosswalk between Elementary, Secondary and Higher Education"
Where Arkansas State University, the Education Service Cooperatives of Northeast Arkansas, as well as the partner schools, their students, parents, and communities are working together to provide and implement customized strategies, effective tools, and authentic partnerships to improve overall public school performance and student academic achievement.
Goals
Develop a comprehensive program of professional development for pre-services and in-service teachers.
Develop P-16 curriculum that is rigorous, intentionally aligned, and reflects the needs of the stakeholders.
Develop a mentoring program for partner school students, pre-service teachers, and in-service teachers.
Develop staffing, assisting schools in creating and implementing plans to recruit and retain highly qualified teachers.
Support partner schools as they strive for parental and community involvement in the academic work of students.
Enhancing leadership through an advisory group consisting of Institutes of Higher Education, partner schools including parents and community members, and Educational Service Cooperatives.
ERZ Concepts
Collaboration: Partners collaborate effectively to promote a shared vision and economies of scale.
Community and Parent Involvement: Systems are in place for parents and community to be active partners in the academic work of students and the school.
Distance Learning: Partners effectively use distance-learning technology for professional development and course delivery.
Faculty Sharing: Partners share faculty to meet staffing needs.
Mentoring: IHEs and ESCs offer novice and veteran teachers and school leaders sustained job-embedded professional development and mentoring opportunities.
Professional Development: IHEs and ESCs offer novice and veteran teachers and leaders ongoing, seamless professional development.
Recruitment and Retention: Recruitment and retention systems are in place to support novice and veteran teachers.
Teacher Preparation Programs: IHEs redesign teacher preparation programs to integrate and implement state and national initiatives/requirements.