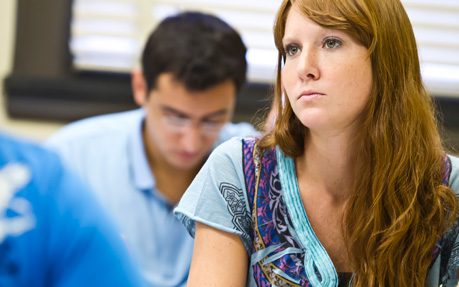 The Department of Psychology & Counseling faculty are a diverse group with backgrounds including experimental and professional psychology, counseling, and rehabilitation. Our faculty are active in research and grant-writing, dedicated to teaching, and involved in professional organizations.
Resources for academic success

Psychology & Counseling Department offices, classrooms, and support facilities are conveniently located in the Education Building on the east side of campus. Faculty teach in "smart" classrooms that are capable of delivering multimedia instruction. We have a computer lab that supports both our courses and individual student projects. We also have an experimental psychology lab with support facilities.
We share a clinic with other departments in the college that is located on the first floor of the Education Building. The clinic has a group counseling room, and six individual client rooms, all with remote video-taping and audio communication capabilities.