Monster Groovez Concert Series to Feature Brick Fields Band
06/13/2019
JONESBORO – Brick Fields, a Eureka Springs-based band, will perform a concert of blues music Tuesday, June 18, at 7 p.m. in the outdoor Terry Scoggins Memorial Stage on Front Street in downtown Newport. The concert is part of the KASU/Arkansas Steel Associates Monster Groovez concert series.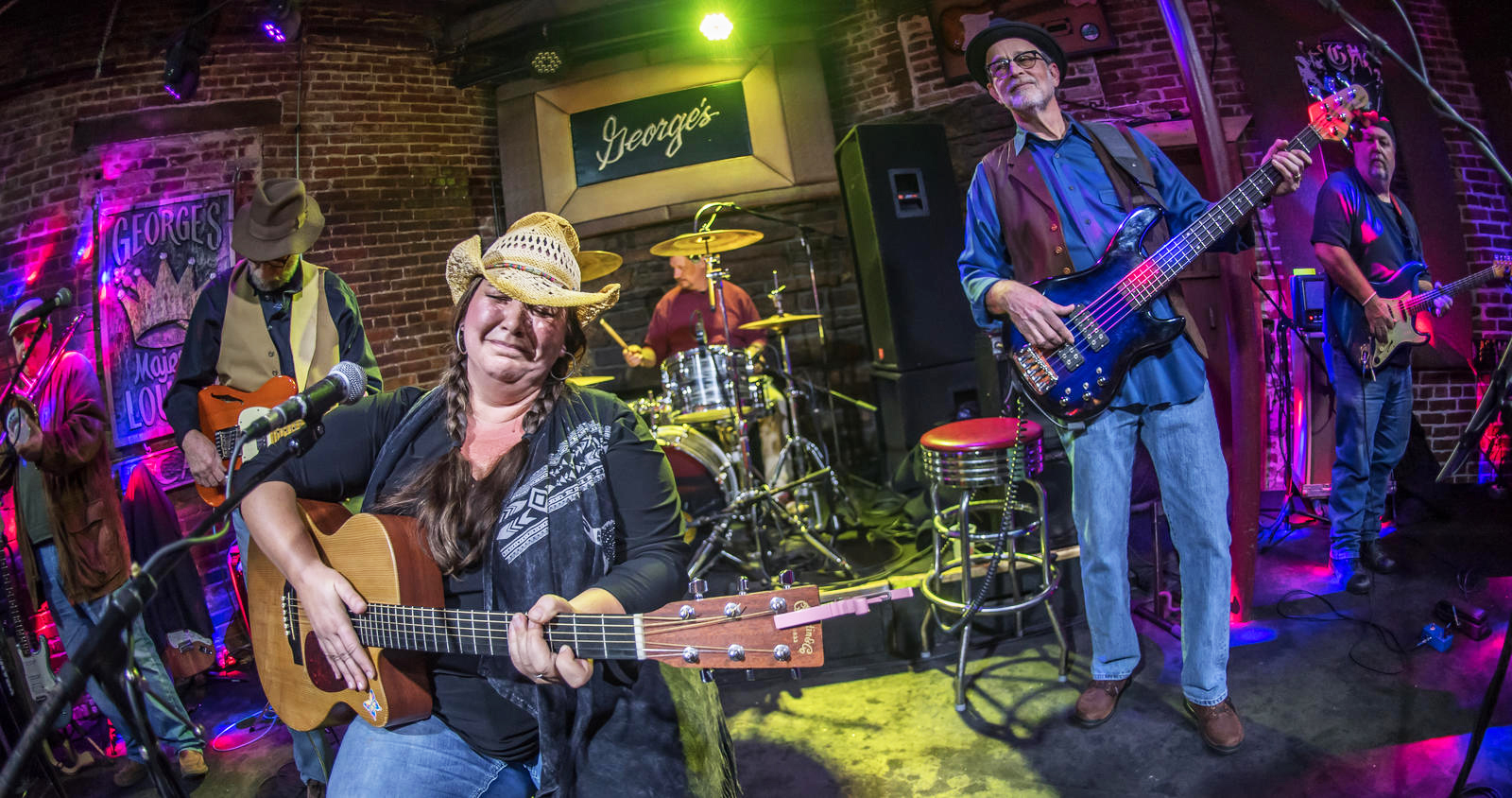 Brick Fields
These concerts are free, and attendees are encouraged to bring their own folding chairs or blankets. In case of rain, the concerts are moved into Frankie's Place, a restaurant also on Front Street.
Brick Fields is an Arkansas original musical group fronted by the voice of Rachel Fields using a folk, gospel and blues platform. The Brick Fields foundation is married couple Rachel Fields, who adds acoustic guitar and flute to her vocals, and Larry Brick provides electric guitar and vocals.
Brick Fields band is a treasure of solid creativity including Hoobie Daniels who presents bass and vocals. Chris Parker contributes guitar and vocals, while Hunter Judkins provides saxophone and vocals. Brick Fields has been called a magnet for other musicians and music lovers alike.
Program Director at KASU Marty Scarbrough says Brick Fields is a "one-of-a-kind husband and wife duo and their band plays soulful, blues music inspired by classic blues artists from the past."
This is the second concert of the Monster Groovez concert series that began May 21 with The Akeem Kemp Band. Even though the concert moved inside to Frankie's Place due to rainy weather, the mood inside was warm with dancing, toe-tapping and singing aloud as the band performed.
Future concerts in Newport include Gerry Moss (blues and rock), August 20; 'Lectric Liz and Friends (blues), Sept. 17; and Jubilation Jazz (swing/big band) October 15. All of these concerts are free thanks to the Arkansas Steel Associates and KASU.
KASU, 91.9 FM, is the 100,000-watt public broadcasting service of Arkansas State University in Jonesboro. For more information, contact KASU Development Director Kristy Cates at kcates@astate.edu or 870-972-3486. The event is also on KASU Public Radio's Facebook page.