Choirs to Perform Handel's 'Messiah' with ANC Choir
10/29/2015
JONESBORO – Arkansas State University's Concert Choir and University-Community Choir will be joined by the Arkansas Northeastern College Community Choir to present G. F. Handel's "Messiah" on Monday, Nov. 9, at 7:30 p.m. in Fowler Center's Riceland Hall, 201 Olympic Drive.
The choirs will be directed by Dr. Dale Miller of A-State and Dr. Keith Hearnsberger of ANC. Members of the A-State Concert Orchestra and University of Memphis orchestra program will accompany the choirs.
The performance will feature soloists Bethania Baray, A-State adjunct professor of voice and opera, soprano; Venus Hamilton, music teacher in the Paragould schools, alto; John Peoples, choral director at Marion High School, tenor; and Matthew Carey, A-State assistant professor of voice, baritone.
Dr. Dale Miller states, "This collaboration of the A-State Concert Choir and Community Choir with the Arkansas Northeastern College Community Choir is a repeat of the concert held in Blytheville celebrating the 40th anniversary of the founding of ANC. A-State's choristers are enriched by joining in the festivities with this important northeast Arkansas institution of higher learning."
Tickets are $5 for the public and free to A-State students with ID. Tickets are available in advance at the A-State Box Office, (870) 972-2781, or at the door.
For more information about A-State Choirs or any other Department of Music events, one may call (870) 972-2094.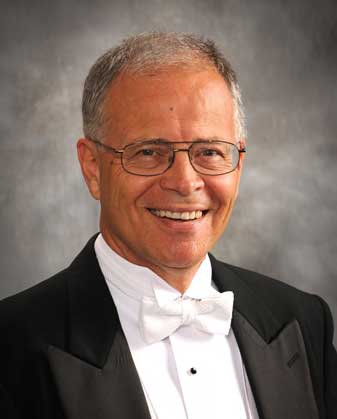 Dr. Dale Miller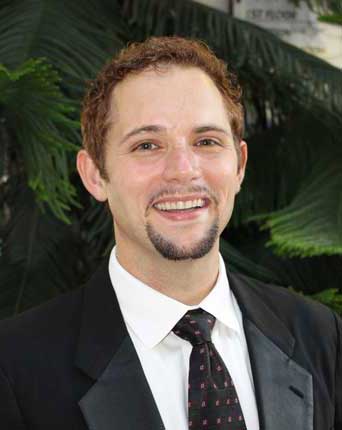 Keith Hearnsberger
Concert Choir:
| | | | |
| --- | --- | --- | --- |
| Member Name | Part | City | State |
| Tanya Boldt | Soprano I | Jonesboro | AR |
| Hannah Bryant | Soprano I | Jonesboro | AR |
| Daisy Doty | Soprano I | Jonesboro | AR |
| Hannah Hester | Soprano I | Grand Prairie | TX |
| Crystal Kachevas | Soprano I | Paragould | AR |
| Emily Newell | Soprano I | Marmaduke | AR |
| Victoria Pulliam | Soprano I | Searcy | AR |
| Katelin Rickman | Soprano I | Bono | AR |
| Bree Sykes | Soprano I | Batesville | AR |
| Ivory Wells | Soprano I | Ravenden | AR |
| Cierra Wrench | Soprano I | Imboden | AR |
| Megan Carter | Soprano II | Gosnell | AR |
| Kelsey DeFord | Soprano II | Trumann | AR |
| Stacie Harrison | Soprano II | Jonesboro | AR |
| Emily Lindley | Soprano II | Jonesboro | AR |
| Alana Niederbrach | Soprano II | Searcy | AR |
| Kiera Payne | Soprano II | Doniphan | MO |
| Madeline Prestidge | Soprano II | Jonesboro | AR |
| Jammye Robinson | Soprano II | Jonesboro | AR |
| Alison Shotwell | Soprano II | Manila | AR |
| Baylee Stracener | Soprano II | Cabot | AR |
| Jessica Angle | Alto I | Jonesboro | AR |
| Lizzie Bailey | Alto I | Searcy | AR |
| Michelle Byrd | Alto I | Pine Bluff | AR |
| Jillian Gardner | Alto I | Mountain View | AR |
| Vanessa Partida | Alto I | Harrisburg | AR |
| Ashlyn Pillow | Alto I | Paragould | AR |
| Jazmin Selvy | Alto I | Little Rock | AR |
| Anna Webb | Alto I | Harrisburg | AR |
| Sarah Woodson | Alto I | Harrisburg | AR |
| Becky Adams | Alto II | Morrilton | AR |
| Mary Kathryn Cruse | Alto II | Dardanelle | AR |
| Trenedy Curry | Alto II | Magnolia | AR |
| Bree Drew | Alto II | Paragould | AR |
| Victoria Dryer | Alto II | Jonesboro | AR |
| Erin Gately | Alto II | Overland Park | KS |
| Sarah Joiner | Alto II | Fisk | MO |
| Madison Mothershed | Alto II | Paragould | AR |
| Loren Snook | Alto II | Bradford | AR |
| Kayce Wilson | Alto II | Bryant | AR |
| Maggie Yin-Guiyang | Alto II | China | |
| Drew Coleman | Tenor I | Forrest City | AR |
| Alex Cummings | Tenor I | Harrisburg | AR |
| Nathan Liouh | Tenor I | Jonesboro | AR |
| Craig McAlister | Tenor I | Jonesboro | AR |
| Cor'Darius Brown | Tenor II | Wynne | AR |
| David Norris | Tenor II | Southside | AR |
| Gregory Self | Tenor II | Williford | AR |
| Casey Sherwood | Tenor II | Rose Bud | |
| Jeffrey Steward | Tenor II | Oil Trough | AR |
| Matt Crociata | Baritone | Jonesboro | AR |
| Zak James | Baritone | Jonesboro | AR |
| London Johnston | Baritone | Little Rock | AR |
| Alex Long | Baritone | Walnut Ridge | AR |
| Jacob Penn | Baritone | White Hall | AR |
| Jackson Wilson | Baritone | Searcy | AR |
| Anthony Finley | Bass | Mountain Home | AR |
| Aaron Fisher | Bass | Memphis | TN |
| Hal Niederbrach | Bass | Searcy | AR |
| Kyler Painter | Bass | Jonesboro | AR |
| Jarod Roberts | Bass | Searcy | AR |
| Drew Warren | Bass | Manila | AR |
ANC Community Choir
Member Name
Taylor Adams
Lou Ann Hancock Banks
Quinton Adams Banks
Connor Barksdale
Kendall Berry
Kim Bowman
Zack Bowman
Bill Brandon
Carl Ciaramitaro
Rodney Cooper
Joey Courtright
Zachary Dent
Eleanor Denton
Sheila Dobbs
Kala Duffel
Michael Fisher
Mary Ann Garren
Tammie Gist
Jadrian Herron
Janis Holder
India Kuykendall
Preston Lee
William David Lyttle
Hannah Martin
Jill Mazar
Jeanette McDougal
Rachel McKin
Mark McLain
Kathryn Musholt
Aimee Randolph
Misty Rhine
Rebecca Ross
Lanice Samford
Taz Shipley
Elizabeth Smith
Kate Smith
Ally Stankiewicz
Jonathan Tomasello
Jace Tyler
Greydon Williams
Bradley Yost
Hannah Yost
Rhonda Yost
A-State University-Community Choir
| | |
| --- | --- |
| Member Name | Position |
| Miranda Beckworth | Soprano |
| Sharon Bowman | Soprano |
| Sharon Cooper | Soprano |
| Kristina Ebbert | Soprano |
| Lisa Ferrell | Soprano |
| Tomomi Hashimoto | Soprano |
| Miranda Keys | Soprano |
| Birgit Knutsen | Soprano |
| Emily Lindley | Soprano |
| Hannah Loyd | Soprano |
| Victoria Pulliam | Soprano |
| Alison Shotwell | Soprano |
| Baylee Stracener | Soprano |
| Spenser Sullivan | Soprano |
| Nicole Baker | Alto |
| Karen Cagle | Alto |
| Sarah Doherty | Alto |
| Frances Ennis | Alto |
| Allie Holmes | Alto |
| Megan Hopkins | Alto |
| Monica Lindley | Alto |
| Jeaney Maxwell | Alto |
| Oksana Redko | Alto |
| Crystal Sullivan | Alto |
| Jane Tims | Alto |
| Rhonda Wright | Alto |
| Kane Bradley | Tenor |
| Jeremy Carter | Tenor |
| Reed Ebbert | Tenor |
| Jeffrey Steward | Tenor |
| Adrian Threadgill | Tenor |
| Joe Roach | Tenor |
| Marcos Alzati | Bass |
| Anthony Finley | Bass |
| Dakota Gage | Bass |
| Alex Long | Bass |
| Ronald Sitton | Bass |
| Matt Smith | Bass |
| | |
# # #