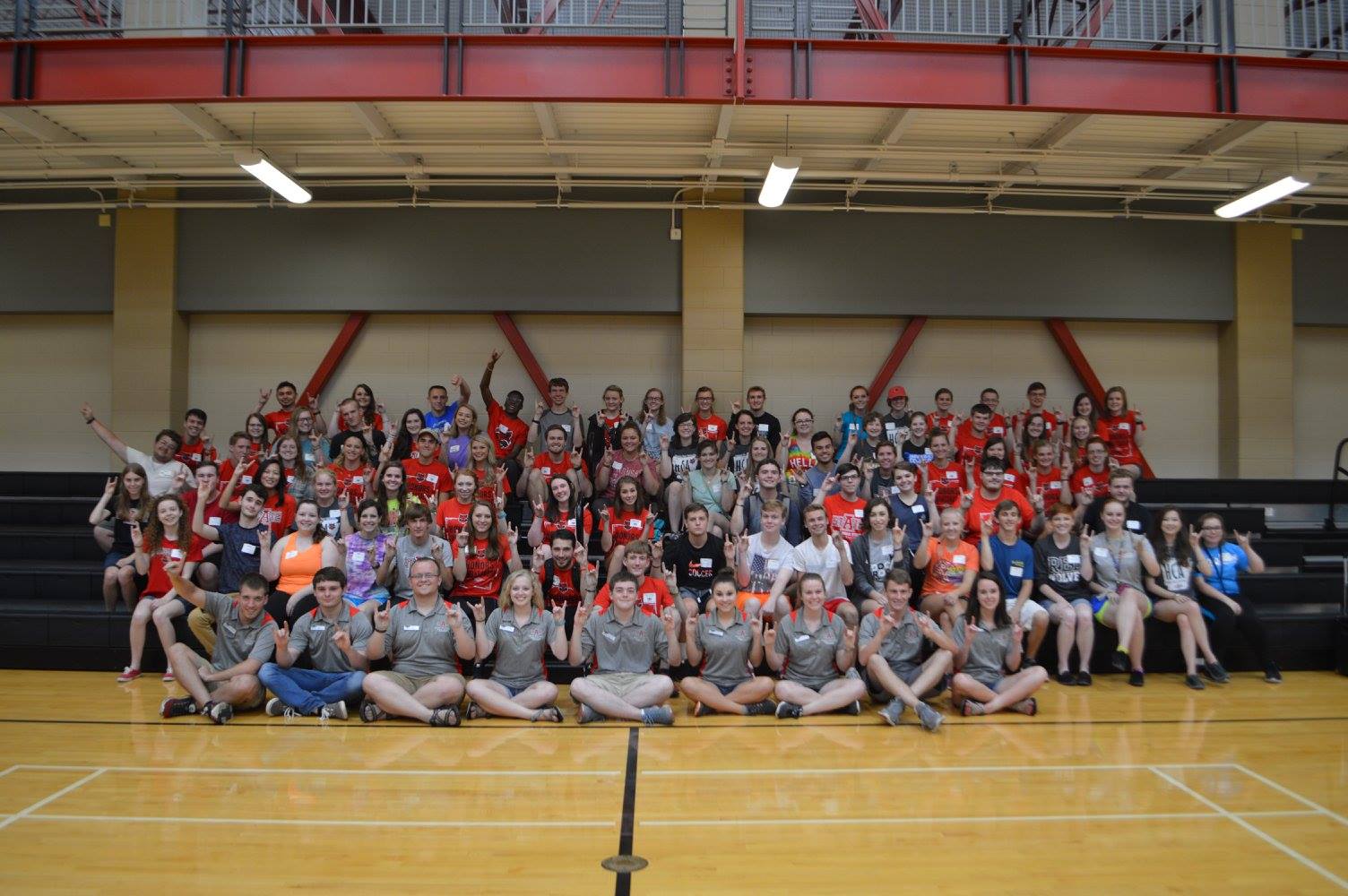 What is Activate?
Activate is a late-night experience that will include free food, music, interactive games, and tips to succeed in college offered by current Honors upperclass students. The event is free for Honors freshmen to attend and students must pre-register to participate. Please see the details below for more information. End Welcome Week with a bang at Activate '18!
Why should I attend Activate?
Honors freshmen that attend the event will be mentored by current Honors students who have successfully completed at least one year of college; therefore, you get the inside scoop on best habits and practices for success in college. You will also have an opportunity to interact with many of your Honors peers in all different majors and from all different backgrounds. Free food, group challenges, and activities…need we say more?!
Where is Activate and how do I get there?
This year the event will be held at the Red W.O.L.F. Center, which is conveniently located right on campus. The fun will start at 8:00 pm on Friday, August 24th, which is an hour after the end of Grillin' on the Grass. Students should walk together to the Red Wolf Center from the HLLC Courtyard or their respective residence halls.
When can I expect to be done with Activate?
The event will end at 12:00 am Saturday, August 25th and all participants can leave at that time. Students who would like to be escorted back to their Residence Halls should feel free to ask an upperclass Honors student. The University Police Department has also been put on notice about this event.
What will I need to bring for Activate?
Your A-State ID and a great attitude and a willingness to meet and get to know others is all you need. Other than that, you may choose to bring a pillow and blanket to lounge around during group activities. We recommend comfortable clothes for activities. HCA has planned snacks, beverages and a late-night meal for participants, but if there is something you know you can't live without, feel free to bring it with you! It is not expected that you bring anything else.

Registration for Activate '18 is now closed.