LEARNING BY DOING
Coming Soon: Admission testing information for the 2020-21 Traditional AASN Program
COMING SOON - Admission testing for the following programs
2020-21 2nd Degree Accelerated BSN
and
2020-21 Online LPN-AASN Program
Effective July 1, 2016, based on recent legislation in Arkansas, students admitted to professional programs that lead to licensure upon graduation are required to have a successful background check to complete formal admission.
Student Nurses Association (SNA)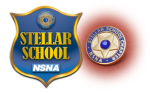 The mission the the Arkansas State University's chapter of NSNA is to provide nursing education, facilitate unanimity among our future colleagues in nursing and to optimize the nursing student's exposure to the various aspects and passages in the constantly changing field of nursing. For more information about SNA or to become a member, click here.
Be sure to check out the SNA Newsletter for all events and updates.