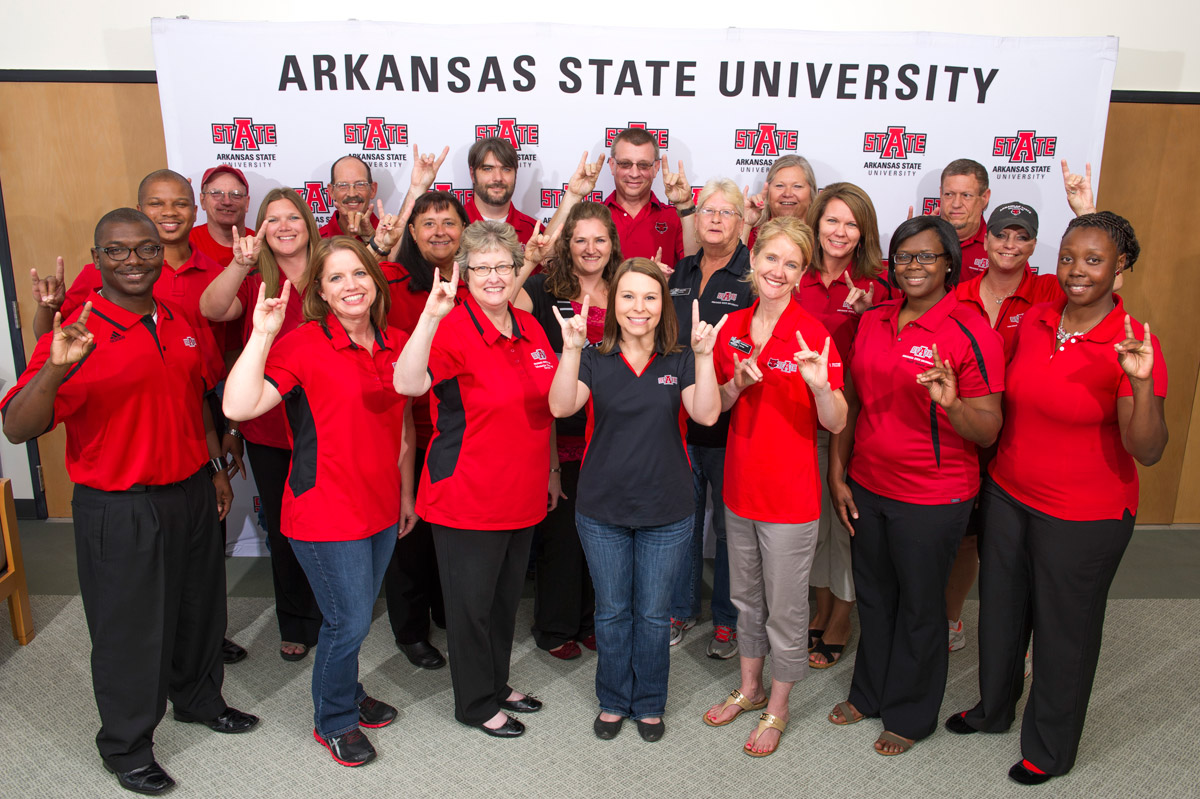 Staff Senate is a forum through which ASU-Jonesboro staff members may provide input on campus policies, procedure, and programs. It also serves as a channel through which information may be communicated to staff.
Is my participation required?
Staff participation is not mandatory but is encouraged for all staff who wish to: (1) professionally interact with other staff members on campus to keep abreast of current issues of interest to staff, (2) voice opinions, concerns, and suggestions; (3) request information regarding Staff Senate initiatives or other matters concerning staff; and (4) play an active role in influencing the quality of campus life.
Who are "staff?"
The Staff Senate Constitution and Bylaws defines staff as full-time employees with fringe benefits (except the chancellor, provost, and vice chancellors), and part-time, non-student employees. Full-time employees who hold the rank of instructor or above or who are professional librarians are not represented by Staff Senate.
How is Staff Senate organized?
To fairly represent the diverse needs and interests of all staff members, Staff Senate includes proportional representation for employees in six EEO employment categories (one representative per 35 employees). The EEO categories are:
Executive Managerial/Administrative
Professional Non-faculty
Secretarial/Clerical
Service/Maintenance
Skilled Crafts
Technical/Paraprofessional
Part-time employees are represented by one part-time, non-student employee appointed to an associate membership each year by Staff Senate.
What is my EEO classification?
Contact the Human Resources office or Affirmative Action office at ASU if you are unsure of your EEO classification. Knowing the correct EEO classification for your job will allow you to identify and contact the appropriate Staff Senate representative for information or to provide feedback on campus issues.