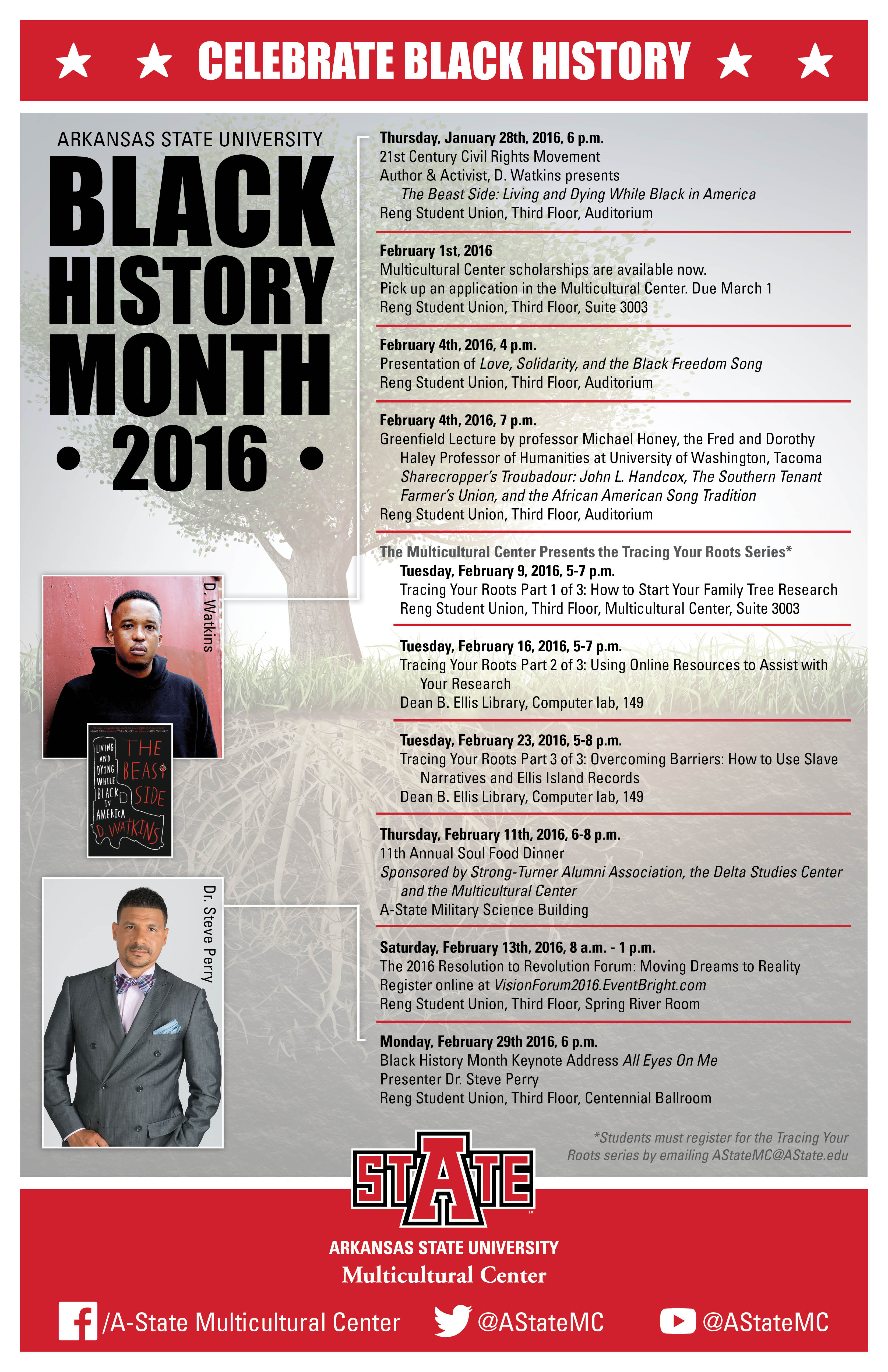 Are you interested in genealogy or your own family history?
Look no further!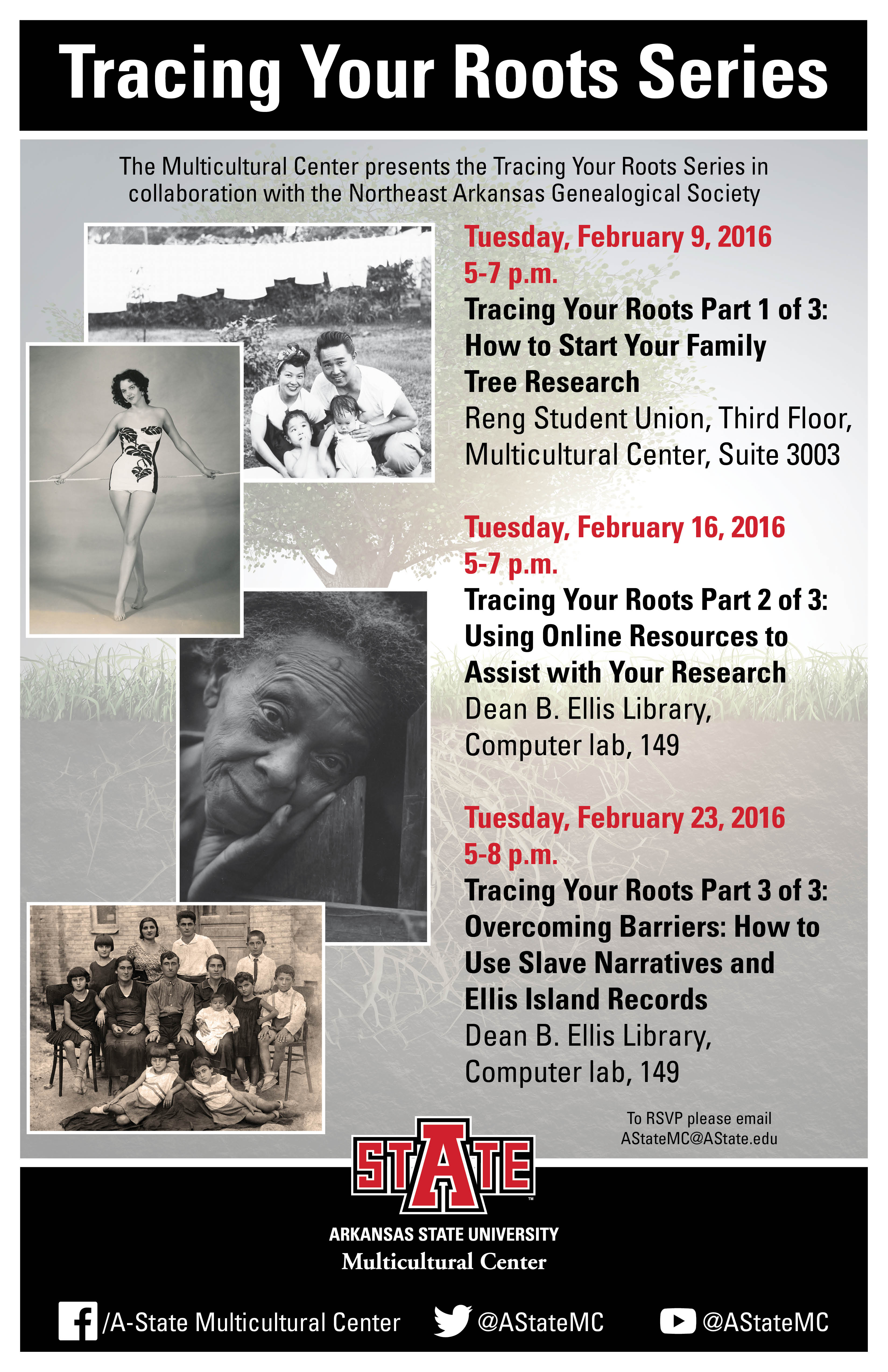 Our Tracing Your Roots program is just for you! This program is free and open to the public! All we ask is that you RSVP by sending us an email!
Open Student Work Position in the Multicultural Center
The Multicultural Center is seeking a student worker for the Spring 2016 semester. Student MUST show that they have been awarded Federal Work Study for the spring semester.
To check and see if you qualify:
Go to Banner Self Service
Click on Finacial Aid
Select the Award Year 2015 - 2016
Select Award Overview
If you have Federal Work Study it will be displayed there
OR
Talk to the Financial Aid Office
For more information. please contact Payshia Jones at payshia.jones@smail.astate.edu
Student Organizations
ASU has a wide variety of student organizations available to our diverse student body. Several of those organizations are affiliated with the Multicultural Center
View the list >>
Campus Resources