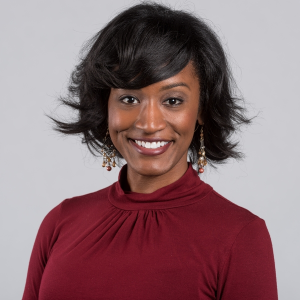 Tirrany Thurmond
Director of The Multicultural Center & Non-Traditional Student Services
Tirrany Thurmond earned her B.S. in behavior analysis from Savannah State University in 2009. It was there at SSU, that her love blossomed for a career in higher education. Her strengths as a leader, activist and advocate were cultivated. Ms. Thurmond later journeyed to Georgia Southern University and earned her master's degree in counselor education with an emphasis in clinical mental health. While enrolled, she continued with your career passions and led minority recruitment efforts, advisement and retention programs.
Ms. Thurmond is a certified Safe Zone facilitator and proud diversity and inclusion ambassador. She's a member of the American Counseling Association, Student Affairs Administrators in Higher Education, and National Association of Diversity Officers in Higher Education.
Ms. Thurmond hopes to create spaces on campus that encourages students to be their most authentic selves, evaluate and comprehend privilege and oppression, and work to make the world a more equitable place.
---

Victoria Morgan
Graduate Assistant
victoria.morgan@smail.astate.edu
---

Payshia Jones
Graduate Assistant
payshia.jones@smail.astate.edu