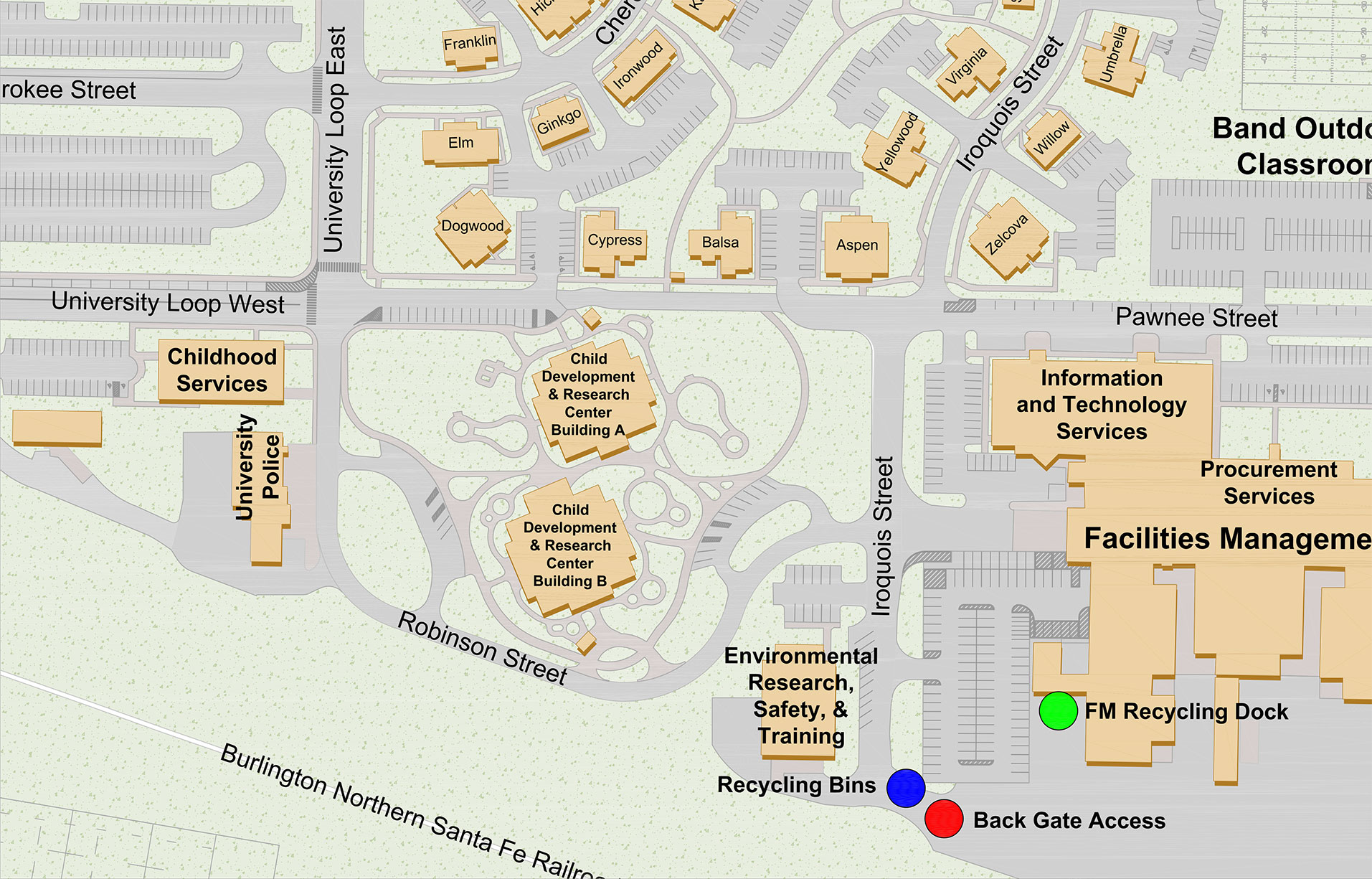 FM's Recycling Program provides collection services and secondary sorting of campus recyclables in partnership with FM Custodial Services. Collection containers such as desk top boxes and blue bins in hallways are provided throughout buildings on campus based on types of material collected.
Centralized areas are serviced on a weekly route. If services are needed outside of schedule please contact your Building Liaison to submit a request to the Work Order Center.
For materials to be turned in at the FM Recycling Center, come through the back gate behind the west parking lot at the Facilities Management building. Once inside, access to the recycling dock will be to the left.
Please do not put trash in recycling containers as this contaminates all materials in the bin.
Documents needing to be shredded should be in boxes and taped shut, not in loose bins.