The department of political science at Arkansas State University is proud to document the many accomplishments and successes of our alumni. Below you will find profiles of our recent graduates and testimonials on how our programs have helped them achieve their professional and personal goals.
---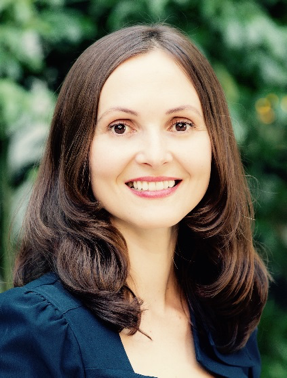 Dr. Lesley Pruitt
Senior Lecturer in Political Science and International Relations (Monash University, Australia)
B.A. in Political Science, 2004, Arkansas State University
PhD in Political Science and International Studies, Queensland University (Australia)
"Studying at Arkansas State changed my life in so many wonderful ways. As a first-generation college student, when I arrived I had never been on a plane and not seen much of the world beyond my small hometown in Arkansas. Once enrolled, I enjoyed learning about the world, both through the challenging materials provided in class, but also through more interactive extracurricular experiences like participating in the Model Arab League. By the time I graduated, I had gone on to three international trips funded by scholarships and had won another scholarship to do my Master's degree in Australia. All of these opportunities were great learning experiences and they were supported and made possible through mentoring from the kind and generous professors I was so lucky to have in the Political Science program."
---

Dr. Martin Okolikj
Post-Doctoral Research Fellow, Hebrew University (Israel)
Starting Fall 2017, Post-Doctoral Research Fellow, Bamberg Graduate School for Social Sciences (Germany)
M.A. in Political Science, 2010, Arkansas State University
PhD in Political Science, 2017, University College Dublin (Ireland)
"The department of political science at A-State was the stepping stone of my academic career. A superb teaching quality, research focused lectures and highly inspiring seminars with professors were my motivation to go further in my academic development: to finish a PhD degree and later on to work as a post-doctoral researcher. The department is an ideal academic community: friendly, helpful, encouraging, but most of all very effective in its teaching and learning pedagogy. As an international student at A-State, I had a wonderful experience in every sense, friendly environment, vibrant student life and excellent facilities."
---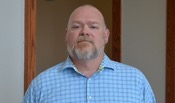 Dr. Samuel Stanton
Chair and Professor of Political Science, Grove City College (Pennsylvania)
B.A. and M.A. in Political Science, Arkansas State University, 1996, 1998
PhD in Political Science, Texas Tech University
"As a graduate of the BA and MA programs in Political Science at A-State, I remember fondly the interactions with faculty and the camaraderie with my fellow students. I was well prepared for doctoral studies and for my academic career during my time at A-State. The most valuable skills I polished at A-State are research and writing. The demand for detail and focus on clear written work I learned at A-State is still a part of my efforts today. Additionally, lessons I learned about student engagement in the classroom are lessons I put to work in the classroom today."
---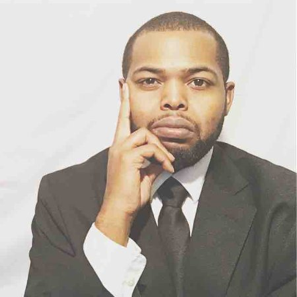 Christopher Harris
PhD Candidate in Public Policy and Doctoral Assistant, Division of Student Affairs, (University of Arkansas)
M.A. in Political Science, 2014
My time at Arkansas State University in the Master of Arts program truly changed my life by broadening my horizons. As a comparative politics major, my graduate seminars at A-State inspired me to evaluate political and policy outcomes through the eyes of the weak and the vulnerable. While at A-State developed a passion for better understanding the beneficial and deleterious effects of education and technology in vulnerable communities. A-State equipped me with the skills to continue my education in a doctoral program with funding, and serve as the digital inclusion coordinator with HUDs ConnectHome initiative in Little Rock.
---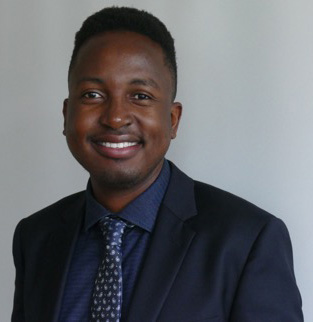 Macnos Mutano
PhD Candidate in Public Policy, Australian National University
Economic Affairs Officer, Office of the Chief Trade Adviser, Pacific Agreement on Closer Economic Relations (PACER) Plus (Australian Government)
M.A. in Political Science, Arkansas State University, 2014
B.A, in Political Science, Arkansas State University, 2010
The two years spent acquiring my M.A. in Political Science were the most productive and important years of my life. Productive because I gained an excellent grasp of international relations theories and analyzing and evaluating public policy. Important because the knowledge and skills I gained are now proving vital as I pursue my PhD in Australia and work with the United Nations to promote labor migration as a tool for development in the Pacific. I am now even more appreciative of the small classes and easily accessible professors who helped me along my journey because this gave me the tools to navigate my career path as an international civil servant.
---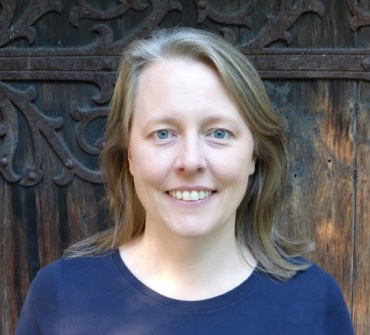 Catherine Harthorn
Instructor of Political Science, University of Northwestern-St. Paul, Minnesota
MA in Political Science, Arkansas State University, August 2016
My professors at Arkansas State University were extremely knowledgeable, generous with sharing their expertise, and champions for the continued success of their students. They are active in scholarship, and I enjoyed seeing many present their research at the largest conference for political science in the world, the Midwest Political Science Association conference in Chicago (at which they actively encouraged all of us as graduate students to present our own research as well). Most graduate classes required papers of quality sufficient to submit to such prestigious conferences, and professors and fellow students gave support and feedback before we went (which helped immensely). Every classroom experience was deftly managed by professors to be a community of delightful learning, and I looked forward to each. I aim to replicate their caring and knowledgeable passion for sharing the insights and techniques of social science in my own professional service.
---
If you are a former alumni, we would like to hear from you! Please send as an update on your accomplishments and we'll have you featured here. Send an email to this address: rtusalem@astate.edu.