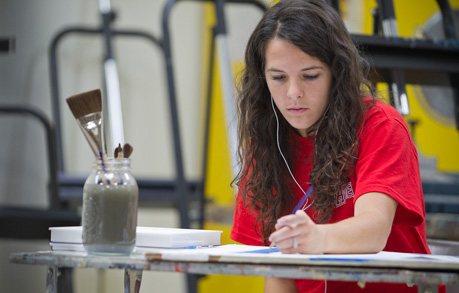 Our department provides an educational environment that fosters the creation and understanding of art. Students in art develop insight, sensitivity, and perception toward all aspects of nature while building individual expressive responses.
Learning through instruction and experience

Aesthetic and functional values, creative ideas, and media skills are developed through instructional guidance and applied experience in the studio and classroom.