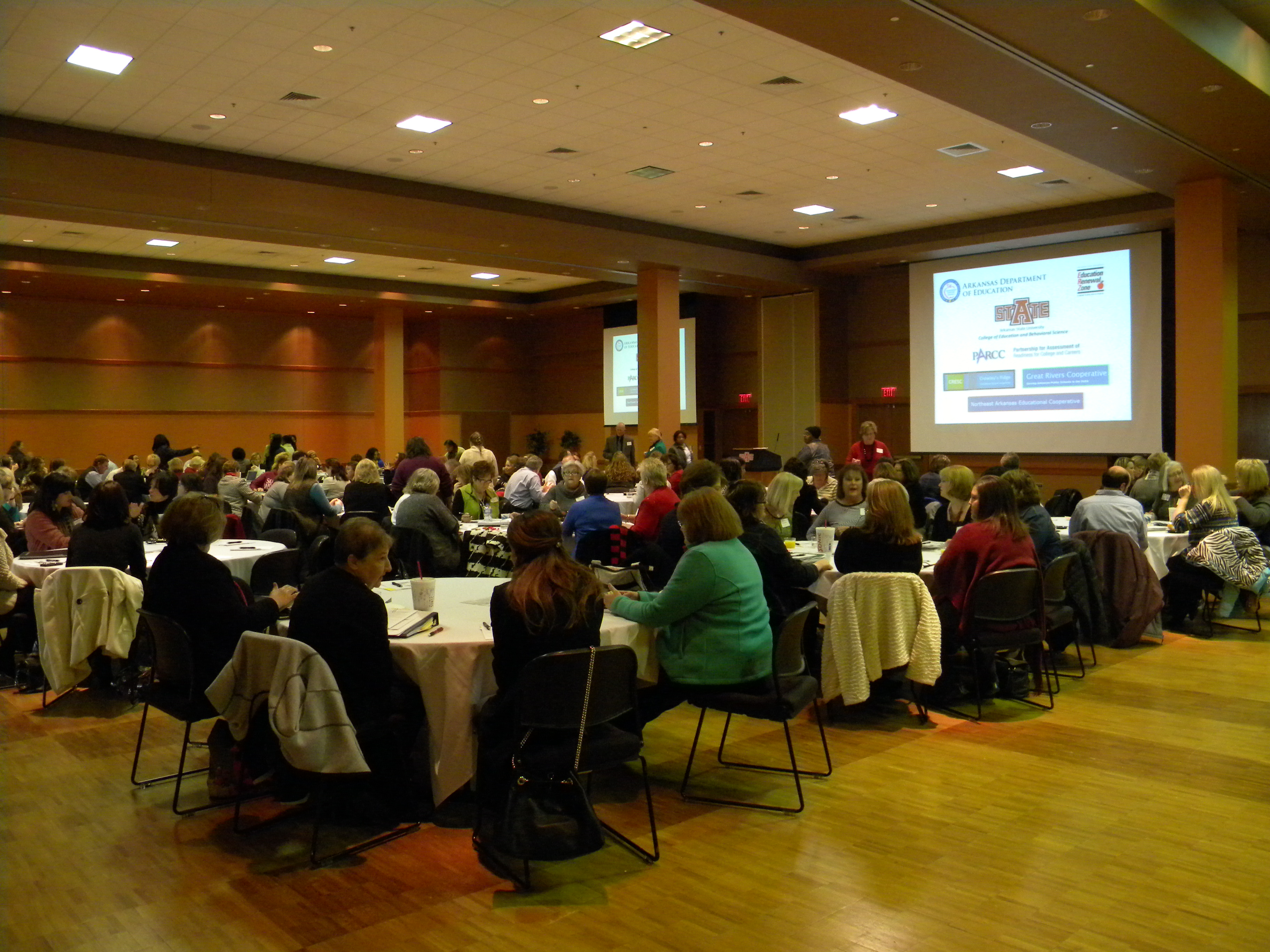 The new K-12 PARCC assessments will build a pathway to college and career readiness by the end of high school, mark students' progress toward this goal from 3rd grade up, and provide teachers with timely information to inform instruction and provide student support. The PARCC assessments will be ready for states to administer during the 2014-15 school year. For more information visit the PARCC website: http://parcconline.org/
The purpose of this one day conference presented by the ASTATE Education Renewal Zone and the School of Teacher Education and Leadership in the College of Education and Behavioral Sciences in partnership with Education Service Cooperatives and the Arkansas Department of Education was to communicate updates and relevant information regarding PARCC assessments to Public School Personnel "Teams" and to provide a platform for questions, answers and feedback about this new assessment. Ideally Public School Personnel "Teams" consisted of an Administrator, a Curriculum or Assessment Coordinator and Classroom Teacher(s). On January 23, 2014, the PARCC One-Day Conference was presented on the ASTATE campus to over 200 attendees from Northeast Arkansas.
For materials and resources to help you and members of your schools and districts, please click Here.
Presenters included Classroom Teachers, PARCC ELC Members, ADE Staff and ASTATE Professors.