ASU Care
The ASU Community Action Reinforcing Empowerment (ASU CARE) is located off campus at the corner of 600 Marshall and Belt Streets. The center is a "One Stop Shop" for residents of the community who are needing to be linked to social and economic services including mental health, medical, educational, social welfare, and employment opportunities.
Contact: 870-932-0080
ASU Memorial Virtual Hospital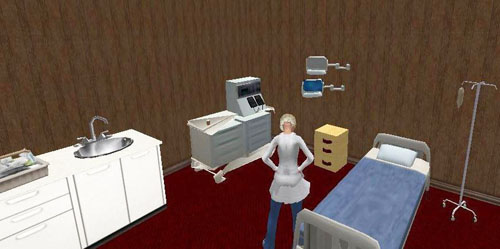 ASU Memorial Hospital is located in the virtual world of Second Life. The hospital is the setting for inter-professional education and collaborative practice. The virtual simulation provides an alternative supplement to clinical education and facilitates interaction among health professions of students. Collaborative Communication is the focus of the inter-professional education.
Contact: 870-972-2619
Beck PRIDE Center
The Beck PRIDE Center For America's Wounded Veterans is a non-profit program within the Arkansas State University College of Nursing and Health Professions that provides combat wounded veterans with first class educational programs and services at Arkansas State University.
Contact: 870-972-2624, Open the Website
Diabetes Self-Management Program
This free outpatient clinic provides services to ASU faculty, families and students. The program offers education and management for Type 1 and Type 2 diabetes mellitus, gestational diabetes, impaired glucose tolerance (pre-diabetes), and metabolic syndrome. Providers, including registered nurses, physical therapists, registered dietitians, laboratory technicians and social workers, assist patients as they make psychological and social adjustments to living with a chronic disease and help patients and their loved ones sustain the lifestyle changes necessary for diabetes management throughout life.
Contact: 870-972-3301, Open the Website
Geriatric Research Education Center
The Arkansas Geriatric Education Center (AGEC) was established in 1999 by a grant from the Health Resources and Services Administration. The AGEC improves training opportunities and continuing education in geriatrics for clinical health professionals and faculty who teach in health professions programs, and to students in the health professions in Arkansas.
Contact: 870-972-3112, Open the Website
Healthy Ager Program
The Healthy Ager project is an interdisciplinary service-learning project for health professions students. The College of Nursing and Health Professions works in conjunction with the Center on Aging-Northeast to facilitate this endeavor. Each Health Ager (adults >65 years) is matched with an interdisciplinary team that includes students in physical therapy, nursing, clinical lab science, social work, communication disorders and nutrition.
Contact: 870-972-3074 or Dr. Shawn Drake
Hippo Therapy Program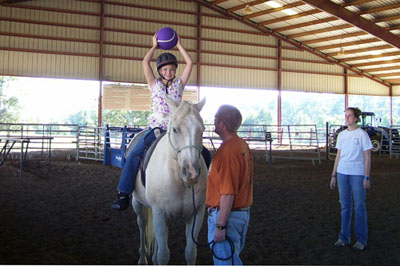 Hippotherapy is a physical therapy treatment strategy used at Arkansas State University that utilizes equine movement as part of an integrated intervention program to achieve functional outcomes. All hippotherapy sessions occur on the campus of Arkansas State University at the Equine Center. Students who are currently in the Physical Therapy or Physical Therapist Assistant programs have the opportunity to interact and participate in actual hippotherapy sessions on patients currently involved in research endeavors with trained faculty members.
Hippotherapy also provides a rich environment for ASU students completing practicum in Communication Disorders to practice a variety of speech/language diagnostic and treatment techniques. Interactions with horses offers practicum students and their clients wonderful opportunities to expand vocabulary, receptive, and expressive language skills in a natural environment in which the consequences of word and language usage rewards the learning. With increases in posture, respiratory efficiency can be used to increase vocal intensity, coordination, and sequencing of a number of physiological aspects of speech.
Contact: Dr. Roy Aldridge, 870-972-3591
Regional Center for Disaster Preparedness Education
The Regional Center for Disaster Preparedness Education is the only provider of the Core, Basic and Advanced Disaster Life Support courses in the state of Arkansas. These courses provide education and training in natural disasters as well as biological, chemical, radiological, nuclear and explosive events. The advanced course includes hands on experiences in which students learn to administer smallpox vaccine, auto-injectors for nerve agents, how to triage a mass casualty field, put on and take off Level C HAZMAT gear and practice treating victims (computerized patient mannequins) for a variety of biological or chemical exposures. The Regional Center is also home to the Disaster Preparedness & Emergency Management program that offers a Multi-disciplinary Minor in Homeland Security and Emergency Preparedness, an Associate of Applied Science and Master of Science in Disaster Preparedness and a Graduate Certificate in Disaster Health. A Bachelor of Science recently passed the Arkansas Department of Higher Education Coordinating Board. A cohort of expert faculty in the field teach in all degree programs and have a multi-disciplinary background in disaster preparedness that includes healthcare (hospital, public health, primary care), law enforcement, education, Non-Government Organizations and emergency management.
Contact: Dr. Debbie Persell, 870-680-8286, Open the website
Scoliosis Program
For Scoliosis, Schroth based physical therapy is an intervention that utilizes a three-dimensional approach to the treatment of scoliosis according to the principles from Katharina Schroth and Christa Lehnert-Schroth. The therapy treatment involves cognitive, sensory-motor and kinesthetic training to teach the patient to improve his/her scoliosis posture in assumption that scoliosis posture promotes curve progression.
The aims of Schroth based physical therapy include:
• To stop curve progression
• Improve cosmesis
• Improve general health and wellness
• Diminish functional limitations
• To cope with the deformity and with treatment
• Reduce pain
View a informational flyer on Schroth based physical therapy >>
Contact: Dr. Shawn Drake, 870-972-3591
Speech and Hearing Center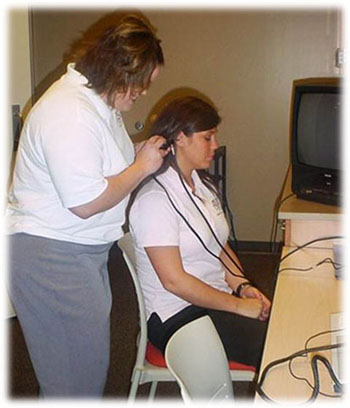 The Speech and Hearing Center is a clinical laboratory where speech-language pathology students gain practicum experience through the supervised delivery of speech, language, and hearing services to individuals with communication disorders. The Speech and Hearing Center also contracts with schools and agencies for the provision of services away from the campus.
Contact: Open the Website, 870-972-3301
Title IV-E Program
The Arkansas Academic Partnership in Public Child Welfare is a statewide collaboration among nine Arkansas universities and the Division of Children and Family Services (DCFS). The goals of the partnership focus on the professional development of students and child welfare workers to improve child welfare practice.
Contact: Open the Website, 870-972-3116