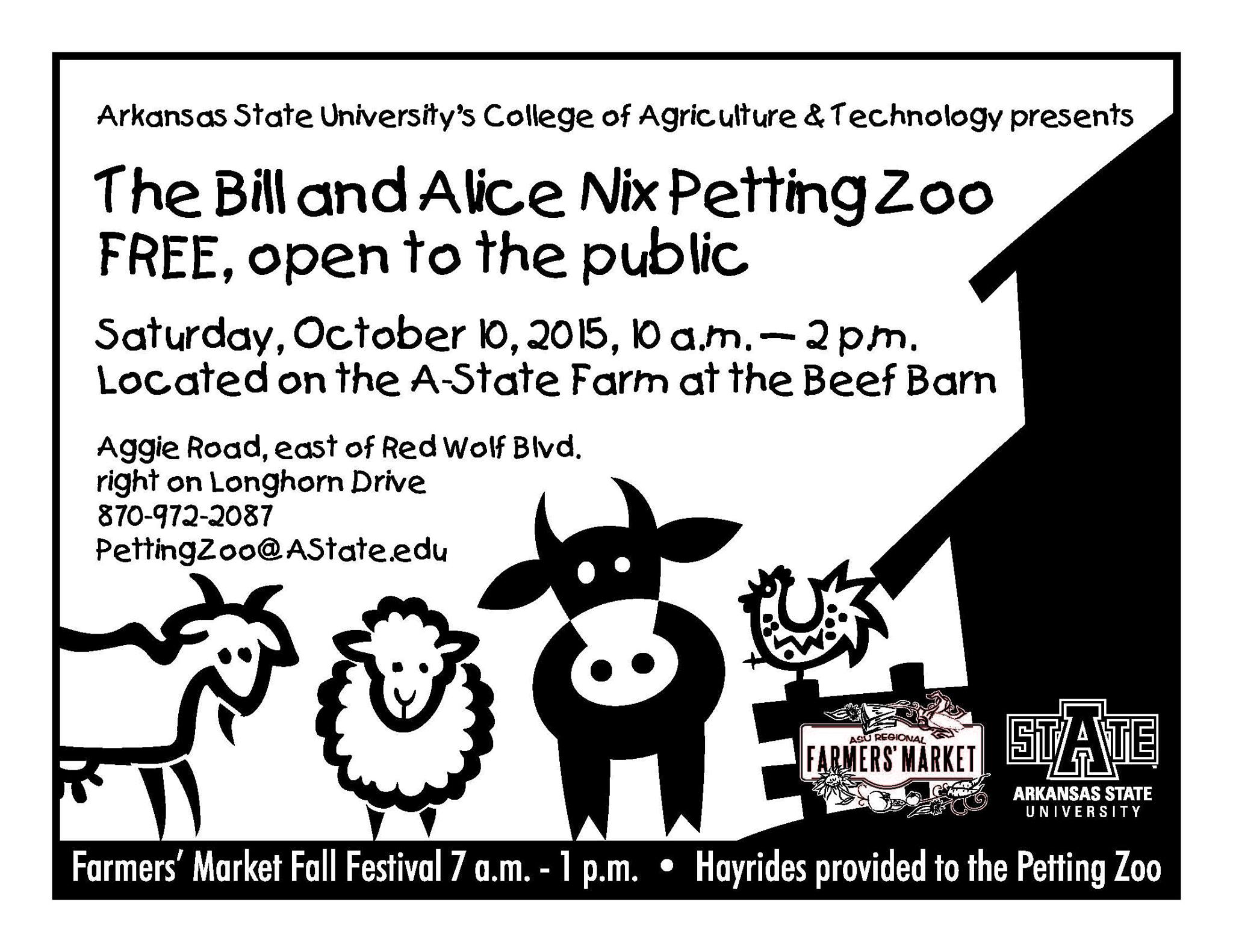 2015 Fall Mum Sale
Horticulture Mum Sale
Tuesday, Oct 6th from 11:30-5:30pm
Wed, Oct 7th from 11:30-1:30pm
Horticulture glass greenhouses
Agriculture and Technology Career Fair
The College of Agriculture and Technology Career Day will be held Tuesday, October 13 in Centennial Hall. All Agriculture and Technology students are encouraged to attend this important event!
Companies attending include:
AgriGold Hybrids
Archer Daniels Midland (ADM)
Bunge North America
Cargill
Farm Credit
Greenway Equipment, Inc.
Land O'Lakes
Mississippi State University College of Veterinary Medicine
Natural Resources Conservation Service
Progeny Ag Products
Ross University
Rural Sourcing, Inc.
Tyson Foods, Inc. OBC
United Suppliers
Over the past 100 years, ASU has evolved from a regional school of agricultural instruction to a comprehensive university. The College of Agriculture and Technology has also evolved throughout the years. While education is still our primary mission, we also have extensive public outreach programming and research activities.
Graduates ready for career advancement

We prepare our graduates for entry and career advancement in the food, fiber and natural resources industry, which involves production (farming), agribusiness and value added processing, public service and rural leadership; and for entry and advancement in the manufacturing and industrial technology industries.
We offer both undergraduate and master's degrees within the college, and we participate in doctoral education through the interdisciplinary Environmental Sciences and Molecular Biosciences programs.
ASU Regional Farmers' Market

The ASU Regional Farmers' Market is a non-profit entity for the purpose of developing and operating a locally owned and operated farmers' market in Jonesboro and the surrounding area.
For further information, contact Bob Young: 870-926-0250
Visit their website >>