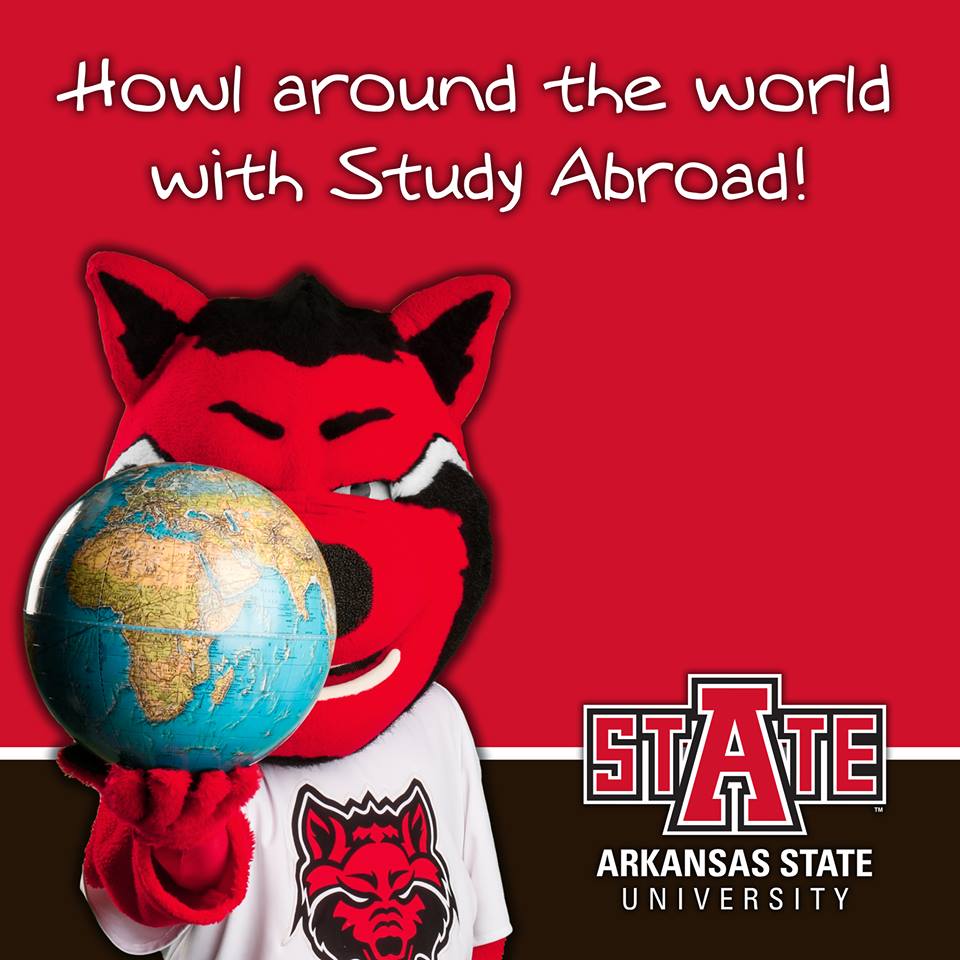 Study Abroad is an academic experience outside the US in which you interact with persons of another culture and participate in programs that are not available to you at A-State. Most study abroad programs allow you to continue working on your current degree program while you are overseas.
Opportunities for every qualified student

We have study abroad opportunities for every qualified student. Study abroad can last from a few weeks to an academic year. Students work with both their academic advisor and A-State's Study Abroad Advisor to ensure that credits transfer back to A-State.