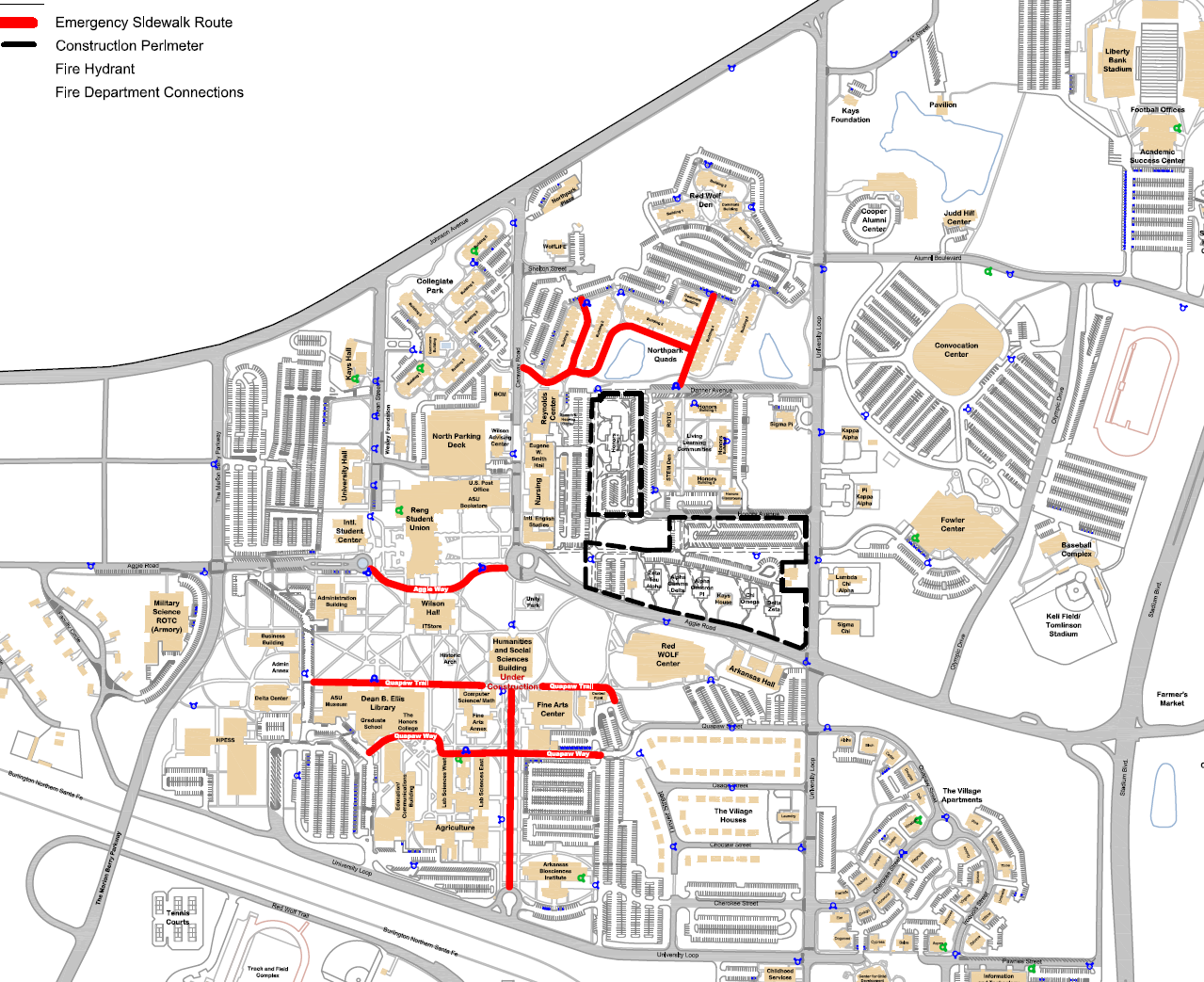 Location
The ASU Museum is located on the ASU Jonesboro campus in the west wing of the Dean B. Ellis Library building.
Getting to the Museum
With the recent closure of Caraway Road, the Museum is best accessed by taking Aggie Road off Stadium followed by a left on University Loop East, and then continuing around the south perimeter of campus until you reach the south parking lot directly south of the Museum; or, by taking University Loop East directly off Johnson Avenue and following it to the south parking lot.
Parking
Upon Arrival on campus, follow the parking instructions below. You will need to park the in areas labeled "M" or "V". If those are full, you will need to use the metered parking and insert coins. The unmarked spaces are reserved for students/staff with decals.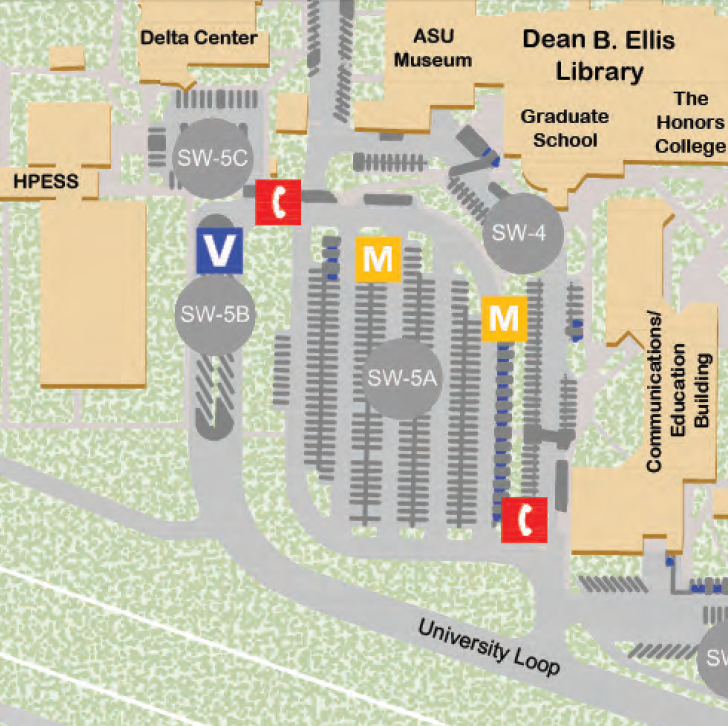 To book a tour
Classroom Reservations
All classroom reservation requests must be made in writing. Please email your request to vsponder@astate.edu. The following information must be included in all requests:
Purpose of reservation
Specific room number (182, 157, or 170)
Time interval for which the room is needed
Name of requestor
Organization or department name
Number of guests expected during the requested time interval
You will be contacted by email
within 10 business days

following receipt of your request.