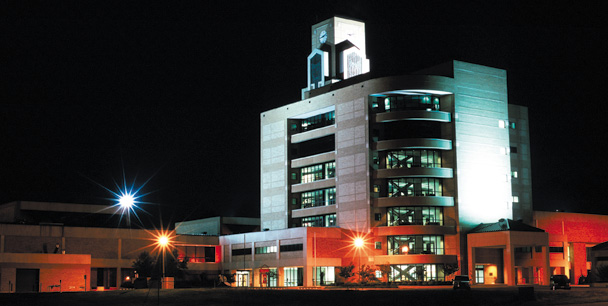 The Dean B. Ellis Library strives to meet the informational and research needs of the university by offering a variety of services. Library personnel acquire and organize the library's physical and online collections in addition to providing desk services for research assistance and checking out materials. The library also offers one-on-one research consultations, library instruction for classes and a one credit hour library skills class.
Students, staff and faculty have access to thousands of journal articles and books both physically in the library and online. Materials not contained in the library's collection can be requested from another library through interlibrary loan or borrowed from another Arkansas library through the ARKLink program.
Special Collections
Special collections include the Cass S. Hough Aeronautical Collection of 14,000 books and memorabilia which has been described as the single most valuable collection of aviation materials in private hands; an outstanding collection of Lois Lenski books for children; collections of notable Arkansas authors of children's books: Charlie May Simon, Lois Snelling, Faith Yingling Knoop; and a collection of Arkansas writer John Gould Fletcher.
The Tom Love Collection forms the nucleus of an extensive "Arkansas Collection." It is comprised of manuscripts, documents, and other historic materials relating to the state of Arkansas. In addition, the Arkansas Room contains Arkansas topographic and other maps, state documents, and Arkansas State University publications.
The Honorable E. C. Gathings Collection is comprised principally of correspondence from Arkansas' long-time congressional representative, making available primary research materials relating to the First Congressional District during Gathings' time of service in the Congress.
The collection of creation science papers, donated by former Arkansas Attorney General Steve Clark, includes the state's side of the landmark creation science case.
The Robert Dale Owen Collection contains rare books from the private library of this 19th century legislator, diplomat, and author.
An Oral History Program, housed in the library, has conducted and taped interviews with a number of local citizens and state leaders. The tapes are available for use.
Other collections include audio-visual materials and the Curriculum Materials Center which contains K-12 teacher education materials. In addition to materials directly related to classroom and research work, the library provides students with general and recreational reading materials. Exhibits and displays presenting ideas and issues are also a regular part of an ongoing service program.