Environmental Health & Safety establishes and maintains governing principles to ensure laboratory and environmental compliance.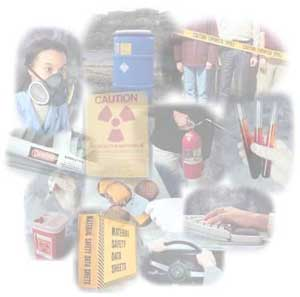 Our duties include laboratory safety audits, maintenance and operation of environmental permits, and the disposal of hazardous and regulated materials.
Laser Safety
ANSI standards require all employees who work with or are potentially exposed to Class 3B or Class 4 laser radiation to have a through understanding of the hazards of lasers of those Classes. Arkansas State University has chosen The Laser Institute of America Laser Safety in Educational Institutions Training - Online to fulfill the training requirements. The cost of the training is $99 and must be paid when taking the course.
Laser Safety in Educational Institutes Training-Online
Call 972-2862 for more information.