Our premier annual giving program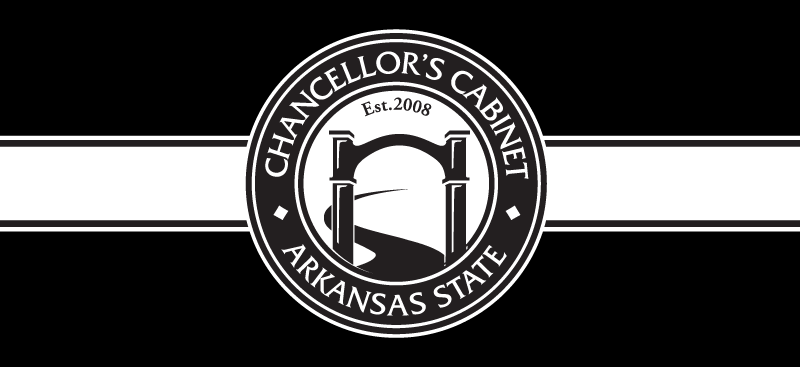 What is the Chancellor's Cabinet?
The Chancellor's Cabinet is a select group of colleagues dedicated to advancing the mission of Arkansas State University by:
Providing counsel to the Chancellor and university administration that strengthens and enhances the university.
Communicating university goals and aspirations to off campus constituencies as ambassadors of the Chancellor and A-State administration, faculty and staff.
Advancing the objectives of A-State through personal gifts, and by identifying and soliciting sources of vitally needed private financial support from outside the Cabinet.
Building an esprit de corps among Chancellor's Cabinet members through social contact at Cabinet meetings, enjoying excellent food and fellowship, and influencing the future success of the university.
The Chancellor's Cabinet - our premier annual giving program - includes alumni, parents, faculty, staff and friends who make annual membership contributions. Member support allows A-State to invest in top priorities and quickly act upon emerging opportunities.
Meetings
In recognition of their generosity, our Chancellor's Cabinet donors enjoy intimate, invitation-only gatherings events each spring and fall. Members also receive exclusive correspondence from our administration. Our goal is to connect with members, who we believe are our top ambassadors.