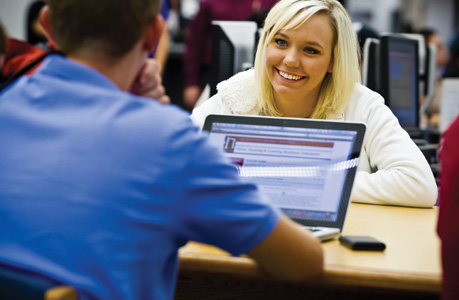 We are excited that you have chosen Arkansas State University to assist in meeting your work force needs. The staff at Career Services are dedicated to your success in meeting your recruiting needs.
There are many ways to interact and actively recruit Arkansas State students and we are happy to help you find the right fit for your business. Along with our recruitment activities you may also plan to attend one of events held annually at Arkansas State.
Fall and Spring Career Fairs
All Majors Career Fair and Education, Nursing & Health Professions Career Fairs are held each October and March and provides opportunity for you to connect with students, faculty and staff from a variety of academic backgrounds.
Fall Part-time Job Fair
Designed for area employers and held each early fall, the part-time fair provides the opportunity to recruit students for part-time employment opportunities.
Graduate School Expositions
Each Fall Career Services hosts a Graduate School Fair for graduate programs across the state and nation to share information with our students regarding graduate school options.