River Girls and Craig to Perform at KASU Bluesday Tuesday May 13
05/02/2014
JONESBORO, Ark. —Members of a Mid-South musical dynasty, "The River Girls and Craig," will entertain the audience at KASU radio station's next Bluesday Tuesday concert, May 13 at 7 p.m., at the Newport Country Club, 703 Walker Drive, next to Newport High School.
Donna Rhodes Morris will join her sister Sandra Rhodes, her husband Craig Morris, and their longtime co-performer Brenda "Bear" Barnette to present an evening of Memphis rhythm and blues, Nashville country, and favorite pop hits from the '50s, '60s and '70s.
Sandy and Donna Rhodes, daughters of longtime performers Dusty and Dot Rhodes, came of age in their hometown of Memphis during the late 1960s and early '70s — the Bluff City's golden age of hit-making.
The Rhodes sisters began an impressive career singing harmonies on recording sessions in Memphis, Muscle Shoals (Ala.), New York, Los Angeles, Nashville and Miami. Their voices can be heard on such recordings by Elvis Presley as "Suspicious Minds," "In the Ghetto," and "Kentucky Rain," the Bee Gees' recording "Rest Your Love on Me," Al Green's "Let's Stay Together," and other hits as well as tracks by B.J. Thomas, Neil Diamond and Mac Davis.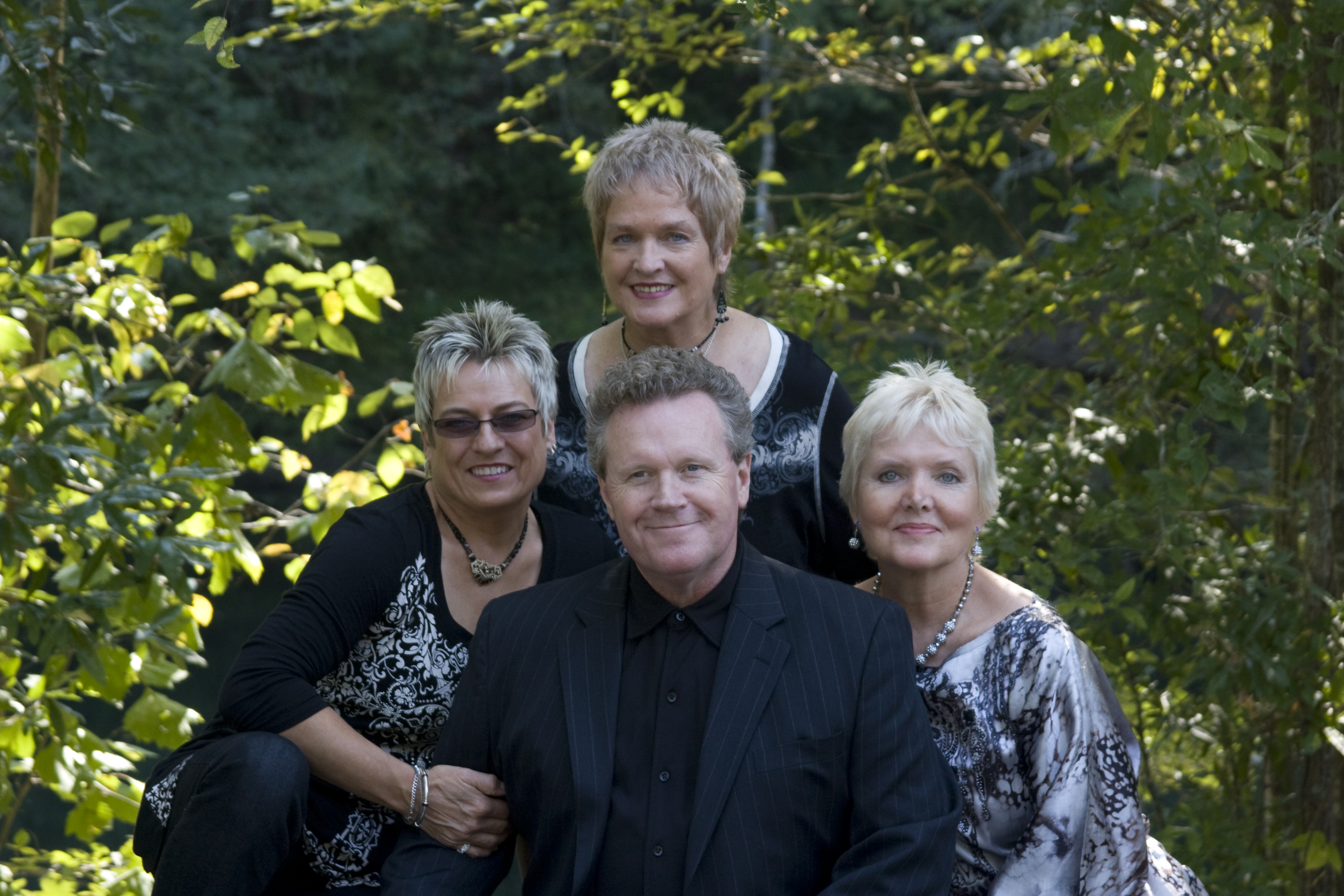 (From left) Brenda "Bear" Barnette, Craig Morris, Donna Rhodes Morris. (Standing) Sandy Rhodes.
Barnett joined the Rhodes Family Band as a bass player in 1979 at the age of 18. She and Sandy added their distinctive harmony to records by Mel Tillis, Tanya Tucker, Ray Stevens and David Lynn Jones. The songwriting team of Brenda Barnett, Sandy Rhodes, Charlie Chalmers and Wayne Carson scored a number one country hit by writing "The Clown" for Conway Twitty in 1981.
Vocalist, pianist and songwriter Craig Morris met Donna Rhodes when both were background singers on The Nashville Network's (TNN's) "Nashville Now" variety show hosted by Ralph Emery in the 1980s and early '90s. They were married in 1991. Morris, a native of Piggott and Paragould, has toured with acts ranging from Donny and Marie Osmond to Dobie Gray and has written songs for Ray Charles, Reba McEntire, Gene Watson, The Oak Ridge Boys and Craig Morgan. Morris currently tours with country legend Loretta Lynn, playing piano and singing harmonies.
KASU station manager Mike Doyle noted, "This Bluesday Tuesday show will have the most variety of any show we've presented. The River Girls and Craig are professional blues, country, rock and roll, and R&B performers who have been on stage, on TV and in the studio with some of the biggest stars in music. They are legends themselves."
Bluesday Tuesday concerts are held the second Tuesday night of each month from 7-9 p.m. at Newport Country Club. The concerts are available to the public with free admission, made possible by the sponsorship of ASU-Newport, C and C Distributors and Harris Ford. KASU personnel will pass the hat for the audience members to show their appreciation with tips for the band.