KASU sponsors Jimmy Bowen and Santa Fe concert Feb. 25 in Paragould
02/11/2013
JONESBORO, Ark. — Jimmy Bowen and Santa Fe will perform a concert of bluegrass music on Monday, February 25, at 7 p.m. at the Collins Theatre, 120 West Emerson Street, in downtown Paragould, Arkansas. The concert is part of the Bluegrass Monday concert series presented by KASU 91.9 FM at Arkansas State University. KASU will literally pass the hat to collect money to pay the group. The suggested donation is $5 per person.

Bowen is known as one of the best high-tenor singers in bluegrass music today. A native of Charlotte, North Carolina, he began performing onstage at the age of eight, and at age ten, he played regularly as part of his father's bluegrass band. After graduating college, Bowen chose to pursue a career in music.
Bowen spent seven years as part of the legendary Country Gentlemen, one of the top bands in the history of bluegrass music. While in that group, Bowen performed at the Grand Ole Opry, at the White House, and on the Nashville Now television program.
After leaving the Country Gentlemen, Bowen became a founding member of David Parmley's group Continental Divide. The International Bluegrass Music Association recognized that band as "Emerging Artist Of The Year" in 1995. Bowen spent almost four years as part of Continental Divide.
In 1998, Bowen founded his own group, Santa Fe, with whom he still records and tours today. That group has recorded four CDs and tours the United States, Canada and Europe. The band mixes bluegrass with a classic country sound and Americana influences.
In addition to the concert, Terry's Café, 201 South Pruett Street in Paragould, opens on Bluegrass Monday nights to welcome bluegrass music fans. The café serves a buffet meal beginning at 4:30 p.m. on the evenings of Bluegrass Monday concerts. Concessions will also be available at the Collins Theatre.
Bluegrass Monday concerts are held on the fourth Monday night of each month, except in December. These concerts are presented with support from Backbeat Music, Bibb Chiropractic, the Posey Peddler, the Northeast Arkansas Bluegrass Association and KASU.
KASU, 91.9 FM, is the 100,000-watt public broadcasting service of Arkansas State University in Jonesboro. For more information, contact KASU Program Director Marty Scarbrough at mscarbro@astate.edu or 870-972-2367. Bluegrass Monday is also on Facebook (search "Bluegrass Monday").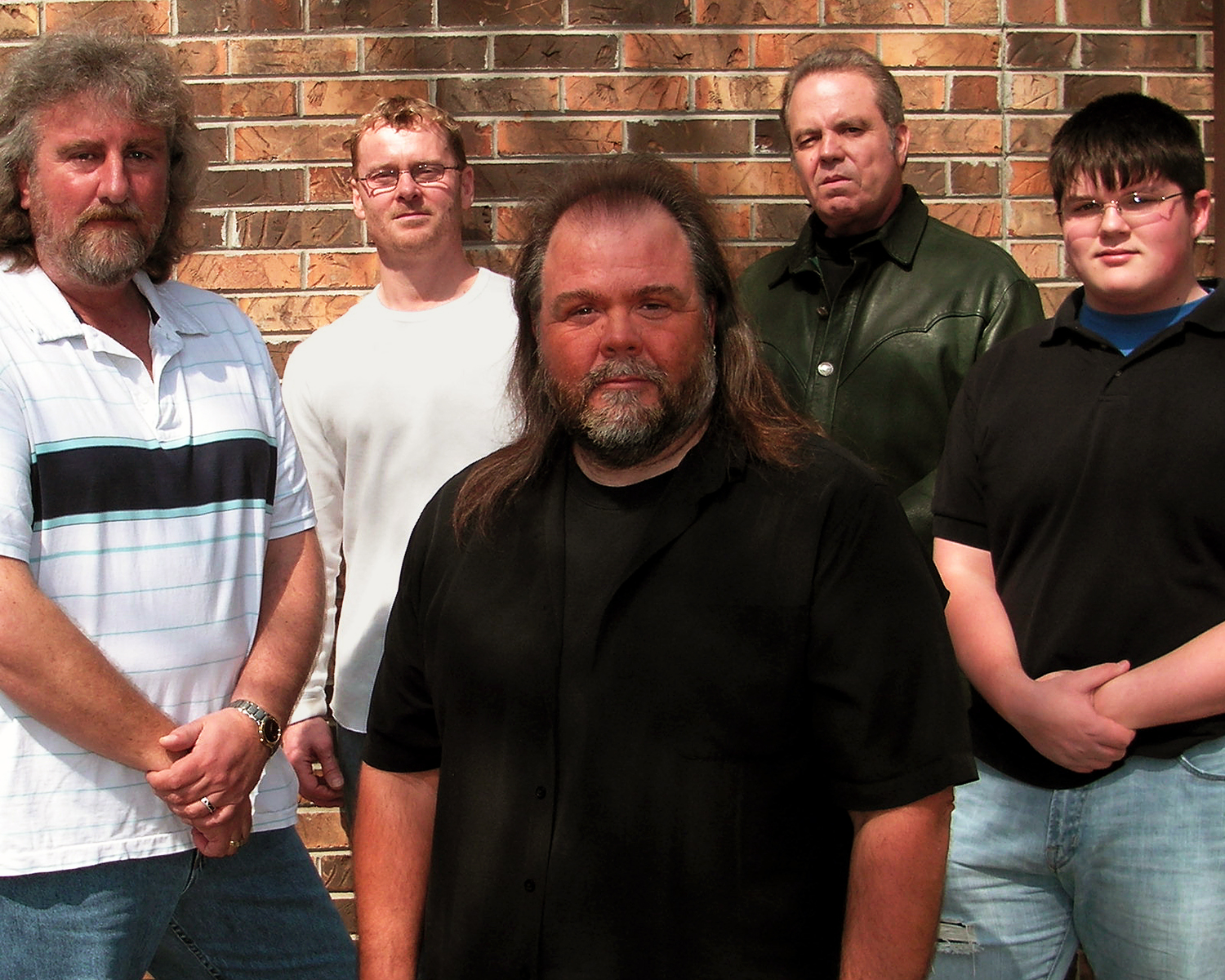 (left to right) Rick Briggs, Bobby Nicholas, Jimmy Bowen, Ollie O'Shea, and Blake Bowen.