KASU Bluegrass Monday to Feature Punches Family
10/16/2013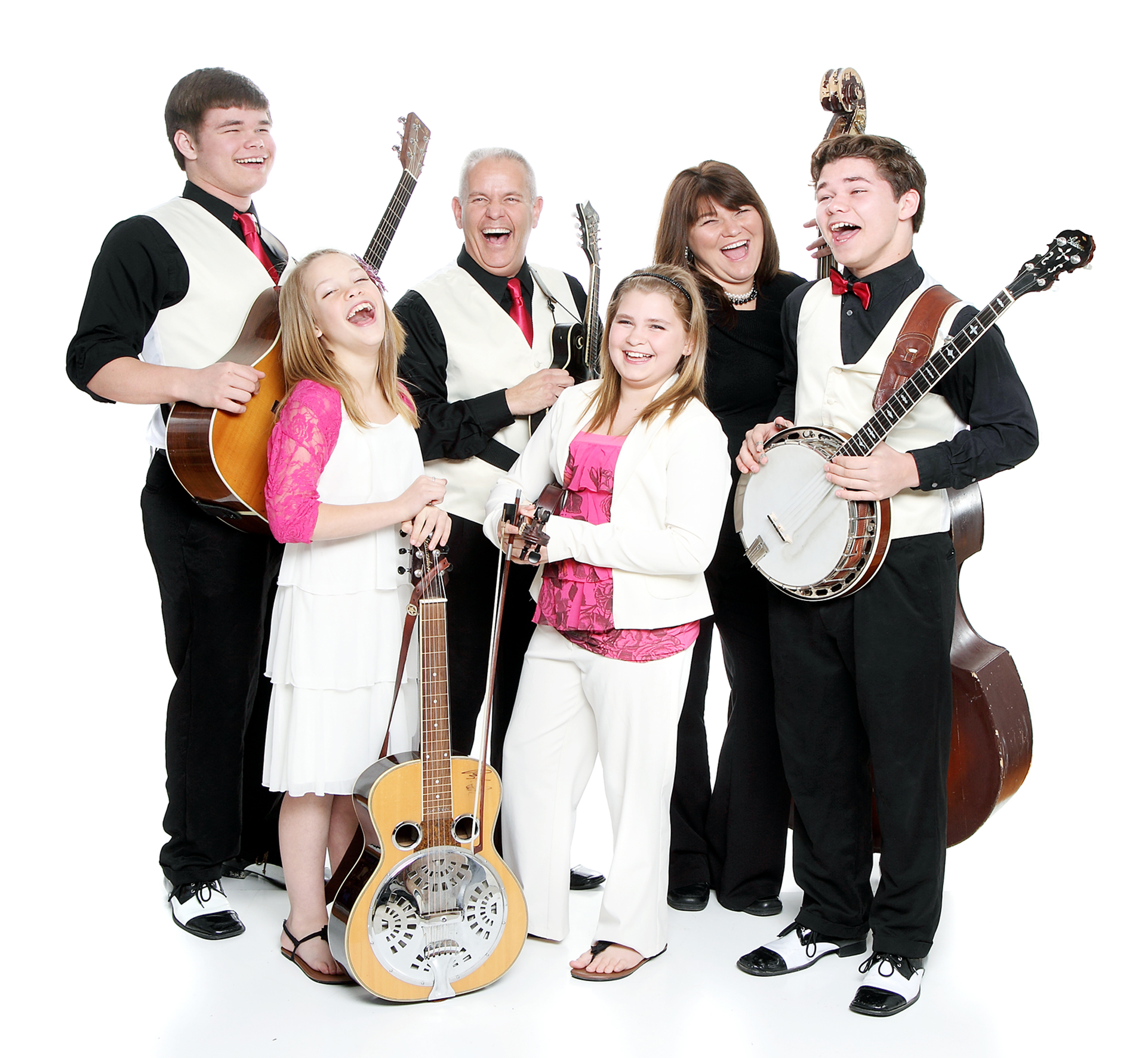 JONESBORO, Ark. — The award-winning bluegrass band the Punches Family will perform a concert Monday, Oct. 28, at 7 p.m. at the Collins Theatre, 120 West Emerson Street, in downtown Paragould. The concert is part of the Bluegrass Monday concert series presented by KASU 91.9 FM of Arkansas State University.
From Fredericktown, Mo., the Punches Family has been playing bluegrass music professionally for the past seven years. In 2007, they won the prestigious "Youth In Bluegrass" contest held each year at Silver Dollar City in Branson which honors the best young bluegrass talent in the country.
Three of the last four years, the band was named Mid-West "Entertaining Group Of The Year" by the Society for The Preservation of Bluegrass Music in America (SPBGMA). Three of the last five years, dad Bruce Punches was named Mid-West "Entertainer of the Year" by SPBGMA.
Mom and dad Bruce and Bobette Punches played in a variety of bluegrass groups before starting their family band. On stage, they are joined by four of their children—Graham, Brooke, Emily and Owen—who range in age from 12 to 16.
The Punches Family travels throughout the United States, performing over 100 shows each year at bluegrass festivals, churches and other venues. They are known for their high-energy, entertaining performances, and their concerts feature a mixture of bluegrass favorites and gospel tunes. The family is also a regular performer on the television programs "Great American Gospel" and "Bluegrass Road." They have produced three DVDs and seven CDs.
More information about the Punches Family is available at www.thepunchesfamily.com. Videos of the Punches Family in concert are available on the Bluegrass Monday Facebook page.
In addition to the concert, Terry's Café, 201 South Pruett Street in Paragould, one block to the east of the Collins Theatre, opens on Bluegrass Monday nights, offering a gathering place for bluegrass music fans prior to the concerts. The café serves a buffet meal beginning at 4:30 p.m. on the evenings of Bluegrass Monday concerts. Concessions will also be available at the Collins Theatre.
Seating at the Collins Theatre is limited, and seats will be available on a first-come, first-served basis. KASU will literally "pass the hat" to collect money to pay the musicians. The suggested donation is $5 per person.
Bluegrass Monday concerts are held on the fourth Monday night of each month. These non-profit concerts are presented with support from Backbeat Music, Bibb Chiropractic, the Posey Peddler, the Northeast Arkansas Bluegrass Association and KASU.
KASU, 91.9 FM, is the 100,000-watt public broadcasting service of Arkansas State University in Jonesboro. For more information, contact KASU Program Director Marty Scarbrough at mscarbro@astate.edu or 870-972-2367. Bluegrass Monday is also on Facebook (search "Bluegrass Monday.")
Pictured: The Punches Family — (from left) Graham, Brooke, Bruce, Emily, Bobette and Owen Punches