Hemingway-Pfeiffer wins promotional award
02/12/2013
PIGGOTT, Ark. — The Hemingway-Pfeiffer Museum and Educational Center (HPMEC) in Piggott, Ark., was recognized for its new "Into the Wild" exhibit at the annual banquet of Arkansas Delta Byways last Friday night. HPMEC won the 2012 Promotional Award for contributing to tourism in the Delta by attracting visitors from all over the country to the region. Last year, HPMEC hosted visitors from 38 states and eight foreign countries.
The "Into the Wild" exhibit focuses on the 1933-34 African safari of Ernest Hemingway and his second wife Pauline Pfeiffer. Pauline's uncle, Gus Pfeiffer, financed the trip in its entirety, and it became the subject of several of Ernest's most popular works, including Green Hills of Africa and "The Snows of Kilimanjaro." The exhibit features animal trophies like the ones gathered by Ernest and Pauline and pictures from the safari, as well as excerpts from Pauline's unpublished African journal.
Arkansas Delta Byways (ADB) is the officially recognized tourism association of Arkansas' fifteen Delta counties. Museum Director Adam Long stated, "We would like to thank ADB for the award and also for its continuing advocacy of the cultural heritage of the Delta."
HPMEC is an Arkansas State University Heritage Site. Regular Museum hours are Monday – Friday, 9 a.m.–3 p.m., Saturday, 1-3 p.m., with tours on the hour. For more information call 870-598-3487.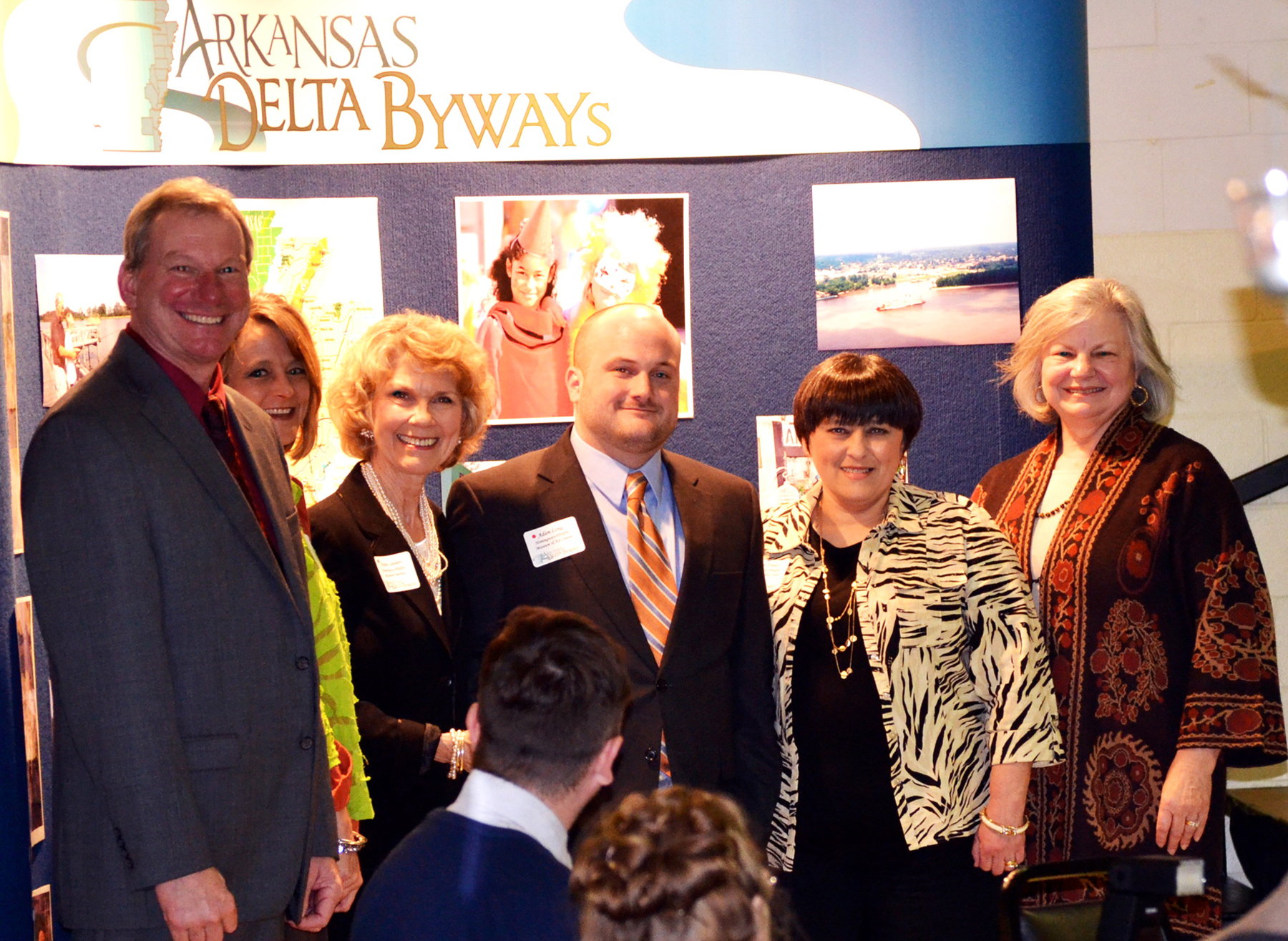 (From left) Marcel Hanzlik (ADB President), Johnna Redman, Diana Sanders, Adam Long, Karen Trout, Ruth Hawkins (ADB Executive Director).