Hemingway-Pfeiffer Museum and Educational Center To Host Lost Generation Dinner, Saturday, Sept. 6
08/08/2014
PIGGOTT – Guests will be treated to a 1920s-themed evening of food, music and fun at the Lost Generation Dinner, Saturday, Sept. 6, hosted by the Hemingway-Pfeiffer Museum and Educational Center in Piggott.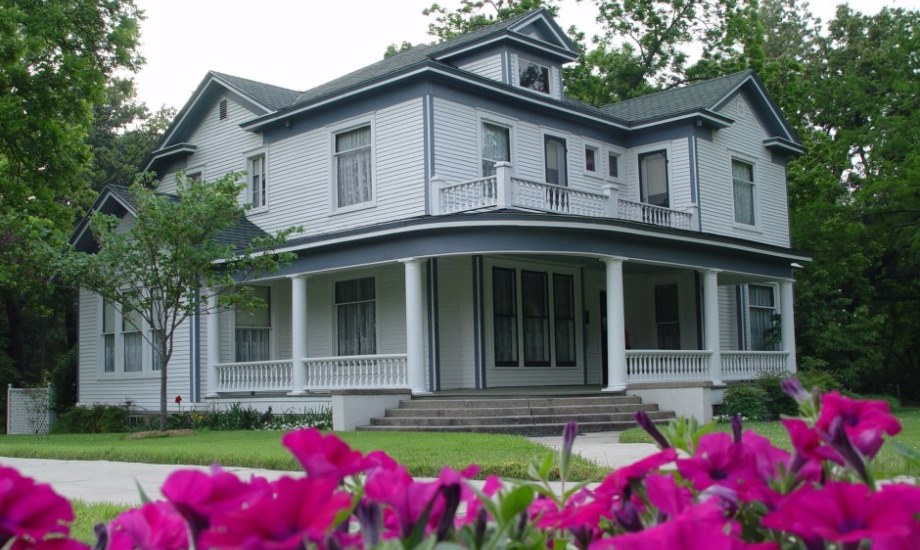 Pfeiffer-Janes House
The event begins with a cocktail hour from 6-7 p.m. in the Pfeiffer-Janes house. Dinner will follow at 7 p.m. on the lawn. There will be 1920s music and entertainment throughout. Guests are invited to wear their finest 1920s cocktail attire; however, a costume is not required.
Tickets are $35, with proceeds benefiting the museum's educational programming. Interested persons should RSVP before Aug. 29 by calling (870) 598-3487 or emailing adamlong@astate.edu.
The Lost Generation Dinner takes place alongside the museum's fall reading retreat, which will focus on novels by and about the 'Lost Generation.' The cost to participate in the retreat is $100, which includes a ticket to the dinner.
The retreat begins Friday night, Sept. 5, and continues until Sunday morning. Participants will discuss three novels, Ernest Hemingway's "A Moveable Feast," F. Scott Fitzgerald's "The Great Gatsby" and Therese Anne Fowler's "Z: A Novel of Zelda Fitzgerald." Copies of the novels are included in the registration fees.
The Lost Generation books were written in the 1920s and 1930s by authors popular at that time, including Hemingway, Fitzgerald, Gertrude Stein, John Steinbeck and others.
In addition to discussions on the novels and the dinner, participants of the retreat will be treated to a screening of Woody Allen's "Midnight in Paris."
The Hemingway-Pfeiffer Museum and Educational Center is an Arkansas State University Heritage Site located at 1021 W. Cherry Street, Piggott, Ark. Tours are on the hour Monday-Friday, 9 a.m. to 3 p.m., and on Saturday 1 p.m. to 3 p.m.