Club Softball Team Drops Two to End Championship Quest
05/21/2016
COLUMBUS, Ga. — The quest for a national championship by Arkansas State University's club softball team came to an end Saturday when the Red Wolves lost two games in the national Softball Championship Association (NSCA) World Series.
A-State, seeded fourth in the second day, played four back-to-back games beginning with the University of Florida in the morning, losing that matchup, 5-1. However, next came a convincing 14-4 win over the University of Illinois, a team the Red Wolves also defeated Friday. The University of Connecticut fell victim to Arkansas State in a 10-0 shutout. In the final game of the day, the University of Delaware dashed the Red Wolves' hopes by winning, 9-5.
"We didn't get the hits when we needed them," said Arkansas State Head Coach Chris Powers. "But, we had another great season, and I'm proud to be a part of the club."
Playing in their fourth World Series, A-State came into the tournament as the number two seed overall and picked up three wins during the first day of play — Rutgers University, 12-1, in the morning matchup, Ohio State University, 3-1, and a 14-3 win over the University of Illinois.
"We will continue to work hard and won't give up on our goal to win a national championship," concluded Powers.
Arkansas State closes out the season with an overall mark of 38-9 and a perfect 15-0 record as champions of the Mid-America East Conference.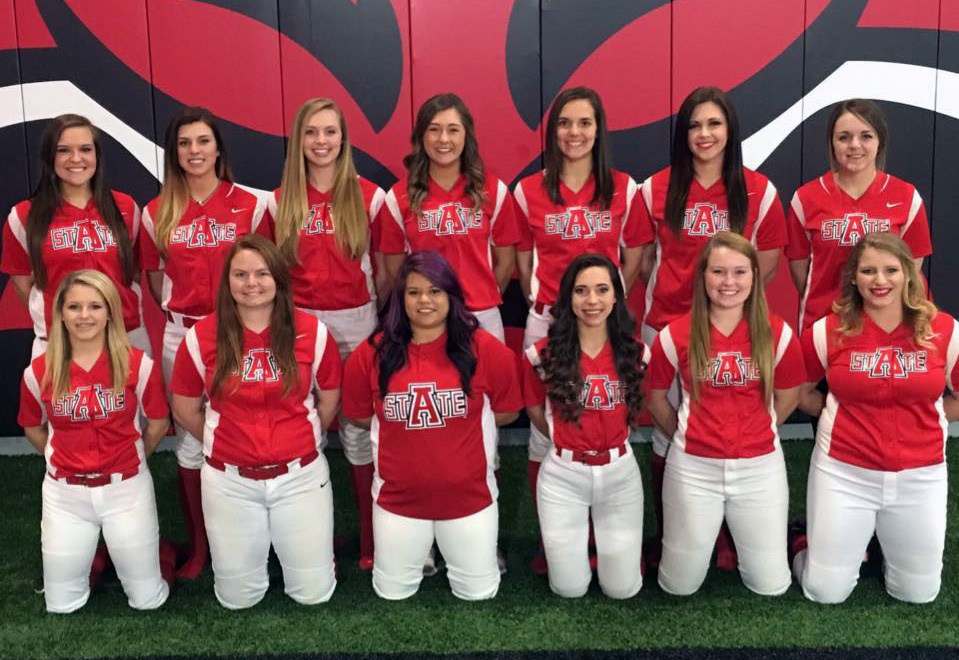 2016 Arkansas State University Club Softball Team