Celebration of All Things Irish -- Rhythm Of the Dance Show
02/20/2015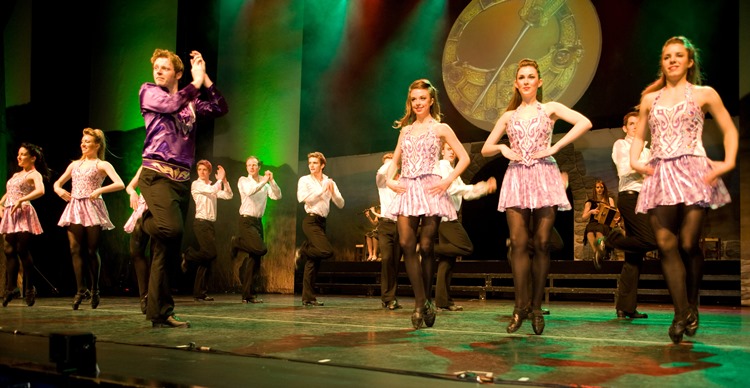 JONESBORO – Arkansas State University's Fowler Center, 201 Olympic Drive, Jonesboro, will present the Celtic music and dance show, Rhythm of the Dance, as the next featured performance of the Riceland Distinguished Performance Series on Sunday, Feb. 22, at 4 p.m. The sponsor for the show is the Jonesboro Sun.
Having worked with the likes of Johnny Cash, James Brown, Chuck Berry and Van Morrison, renowned producer and promoter Kieran Cavanagh is touring this successful show to over 30 cities in 2015, now in its 12th year, having played to more than 5 million fans in 51 countries across four continents.
The Rhythm of the Dance show features an enchanting collection of Irish dance styles and musicians on stage, including 20 members of the National Dance Company of Ireland, a live Irish band and the handsome Young Irish Tenors, and is sure to delight fans of other popular Irish dance shows like River Dance.
The show's storyline relives the journey of the Irish Celts throughout history, using the traditional and modern arts of dance (ballet, modern dance, jazz), The Young Irish Tenors, and five musicians who play on rare and haunting musical instruments known as the Celtic Bouzouki, the Cittern, the Octave mandolin, the melodeon (Irish accordion), tin whistle and Pennywhistle flutes, century-old harps, banjos, fiddles, guitars and various hand drums. This richly costumed show marries the contemporary with the ancient in a celebration of all things Irish.
All seating is reserved. Individual tickets for the Riceland Distinguished Performance Series are $30 and $20 for adults, and $23 and $15 for senior citizens and students, $24 and $16 for ASU faculty and staff, and $10 and $6 for ASU students with a current ID. Group discounts are available for groups of 15 or more.
For details, contact the Fowler Center at (870) 972-3471.
# # #