Apple Distinguished Program Award Presented to Arkansas State
01/28/2015
Representatives from Apple presented the award to the university in recognition of innovation, leadership and educational excellence in the First Year Experience Program, which is administered by University College.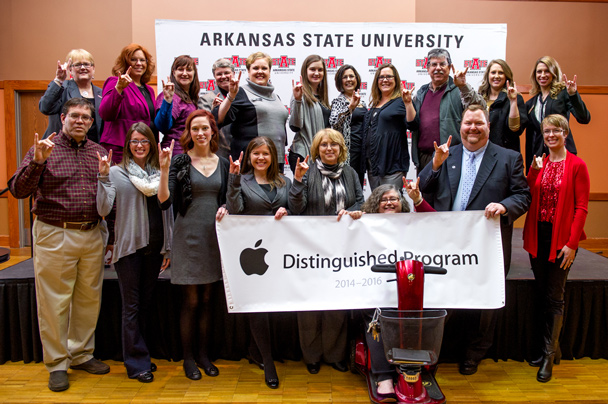 Proudly displaying the Apple Distinguished Program banner, following a university ceremony, are members of the First-Year Experience faculty that helped implement the Connect Anytime, Anywhere program.
The award was announced late last year.
# # #