Alumni Association Names Tim Brown, Scott Dawson and Lynda White as 2016 Distinguished Alumni
09/22/2016
JONESBORO – The Arkansas State University Alumni Association announces the recipients of its Distinguished Alumni Awards for 2016, which will be presented during Homecoming on Saturday, Oct. 15.
This year's honorees are Tim O. Brown of Jonesboro, Scott Dawson of Germantown, Tenn., and Lynda Heath Bryant White of Paragould. Each of these alumni has attained an outstanding record of professional and civic achievements, as well as giving extraordinary support to their alma mater.
This is the 33rd year the association has recognized the university's most outstanding alumni. A Homecoming ceremony recognizing this year's honorees is scheduled for halftime of the Red Wolves game with South Alabama.
"Since 1984, the Alumni Association's board of directors has annually selected award recipients from nominations submitted by the public," according to Margo Aufderheide Kagebein of Stuttgart, president of the Alumni Association. "Congratulations to Tim, Scott and Lynda for being selected, based on their community service, professional achievement and service to Arkansas State University."
Here are some highlights about each of this year's award recipients:
Tim O. Brown of Jonesboro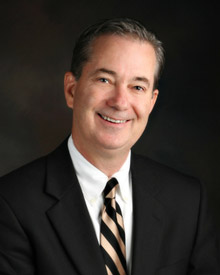 Tim O. Brown
Brown, a 1979 graduate in business administration, is president and CEO of Brown's Graduation Supply Co., a Herff Jones Company. In this role he has served as an unofficial goodwill ambassador for Arkansas State while regularly visiting high school students throughout Arkansas.
He was inducted into the Herff Jones Hall of Fame in 2009 in recognition of his outstanding career. Herff Jones previously had recognized Brown and his company as Outstanding Man and Outstanding Company of the Year, respectively.
While a student at A-State, Brown joined Pi Kappa Alpha fraternity, with which he has remained closely involved throughout the past four decades. Called a cornerstone for the fraternity's alumni activities, he has organized alumni tailgating events, annual golf tournaments, and many other activities that promote connectivity between Pike alumni and the A-State community.
"Over the last 40 years, Tim O. has most likely impacted more A-State students' lives than any other volunteer in school history by mentoring over 1,300 young men who followed him in the fraternity," his nominators wrote.
The international fraternity recognized him in 2014 with its highest honor, the Order of West Range, for lifelong service to the fraternity and the Delta Theta chapter at A-State.
He is married to Arleen and they are the parents of Kayce, Meredith and Allison.
---
Scott Dawson of Germantown, Tenn.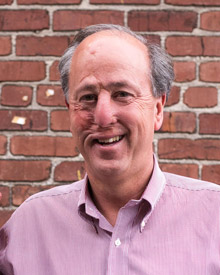 Scott Dawson
Dawson, a 1978 graduate in accounting, has thrived during a 35-year career with First Tennessee Bank. He currently is senior vice president for FTN Financial, one of the bank's major divisions.
His background as a certified public accountant was a key to his success with the company, where he is valued as an extraordinary performer in securities trading, adviser to his peers, and mentor for new employees.
He and his wife Kay provided funding to build the Dawson Capital Markets Lab in the College of Business, where students can learn the trading floor environment with the latest finance industry technology. The couple also established Dawson Den, where student athletes have access to helpful resources to help them reach their academic goals. His longtime devotion to Arkansas State athletics is exemplified by his service as a former president of the athletics foundation.
Dawson has served extensively in civic leadership roles in his community.
Noting Dawson's many contributions, one of his nominators said, " . . . he should be viewed first as an outstanding leader who represents Arkansas State in a tremendous way . . . He has served as an extraordinary role model for our students and your alumni."
He and Kay are the parents of two sons, David and Andrew.
---
Lynda Heath Bryant White of Paragould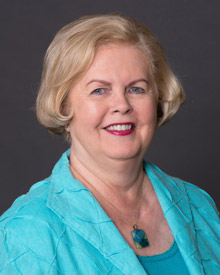 Lynda White
White, a long-time resident of Paragould and a 1962 graduate in education, is co-owner, secretary-treasurer and funeral director for Heath Funeral Home.
As a leader in state and national professional groups, she served as the first female president of the Arkansas Funeral Directors Association in 1990-91, and as district governor and executive board member for the National Funeral Directors Association. When the state organization named her "Funeral Director of the Year," she was the first woman and youngest person to ever receive the award.
Her devotion to A-State dates to her time as a member of Phi Mu sorority and a majorette in the Marching Band. She has been a board member of what is now the Red Wolves Foundation, and she is still active in numerous A-State support groups. She and members of her family founded the Verlyn L. and Helen G. Heath Athletic Endowment.
"The fans, student, faculty and alumni owe Lynda a debt of gratitude for her devotion to Arkansas State. She very seldom misses a sports event at A-State," one of her nominators wrote, and another added she is a role model for the female athletes he coaches.
She and her first husband, the late Jimmy Ray Bryant, had three daughters, Kim Bryant, Tanya Ellington and the late Melanie Heath Posey. She married Kaut White in 2006.
---
About the Arkansas State University Alumni Association
Information about all previous recipients of the Distinguished Alumnus Award, along with the nomination and selection procedures, is available through the Arkansas State University Alumni Association website, http://AStateAlumni.org.
# # #