African Children's Choir to Perform at Fowler Center, Jan. 11
12/20/2019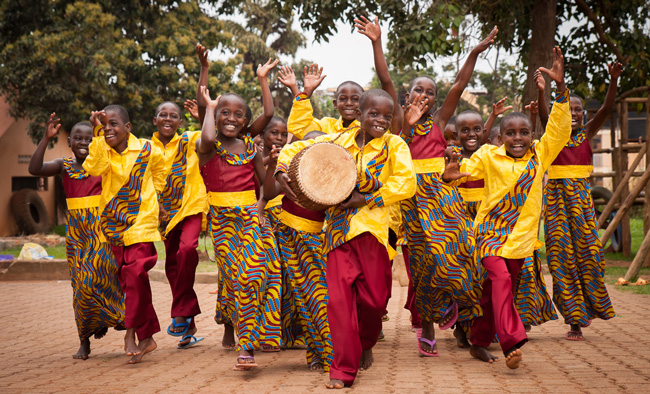 African Children's Choir
JONESBORO – The African Children's Choir will visit Arkansas State University as part of the 2019-20 Lecture-Concert Series at 7 p.m., Saturday, Jan. 11, for a concert in Riceland Hall of Fowler Center. Admission is free.
"This will be a pre-semester treat and celebration of African arts," a Lecture-Concert Committee spokesman said.
Members of the African Children's Choir, children ages 7-12, represent several African nations. They have endured a lifetime of extreme poverty.
Since its founding in 1984, the choir has released numerous recordings, performed with Mariah Carey, and has been featured on The Tonight Show, the Ellen DeGeneres Show, and American Idol.
"Their program promotes the beauty, dignity and unlimited ability of African children around the world, being a voice for the millions of suffering children who cannot speak for themselves," the spokesman added. "The program provides for the children's well-being and quality education, utilizing the transformative power of music."
This is the second of a three-part subseries on Africa presented by the Lecture-Concert Series.
The choir's Lecture-Concert Series appearance at A-State is presented with additional funding support from the College of Liberal Arts and Communication, the Department of Music, and the A-State Choirs. Fowler Center is at 201 Olympic Dr.
The Lecture-Concert Series serves Arkansas State and the surrounding communities by bringing notable guest speakers and performers of diverse backgrounds and wide appeal to the campus.
For more details about the series, interested individuals may visit the Lecture-Concert Series website, AState.edu/LectureConcert.
# # #