A-State Shooting Club Wins Third State Championship
03/19/2015
JONESBORO — For the third consecutive year, Arkansas State University's shooting sports club has brought home a state championship after winning the 2015 Arkansas Collegiate Championship at Delta Resorts and Spa in Tillar, Ark., last weekend.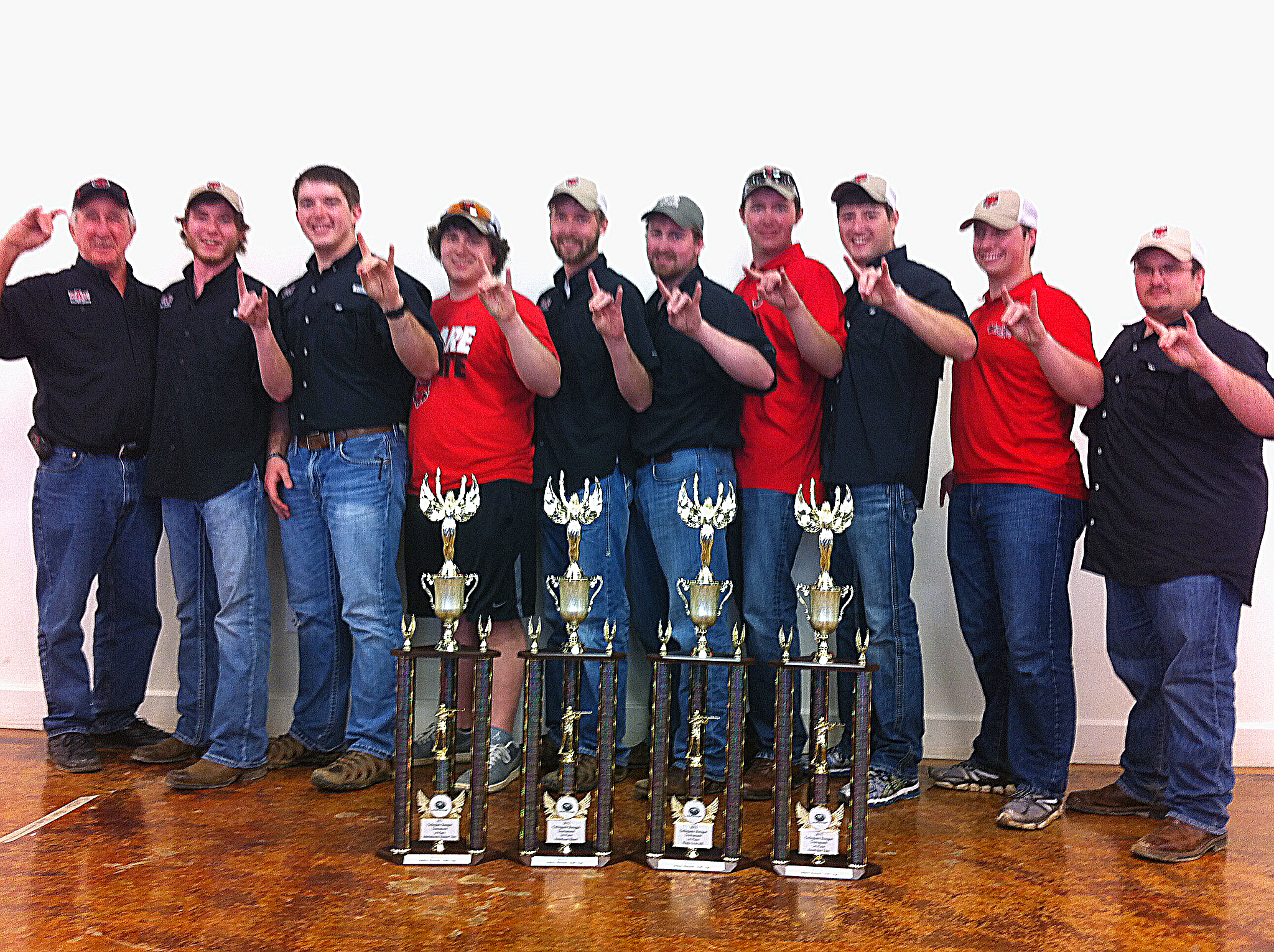 Arkansas State University Shooting Team (From left) Billy Teague (volunteer), Haden Zirbel, Lyle London, Zach Hays, Jordan Harper, Forrest Jones, Ryan McCallister, Taylor Woods, Drew Bowen, Matt Hammett. Not pictured: Stephen Jones (volunteer coach).
The Red Wolves claimed division crowns in American trap, American skeet and bunker trap to win the "High Overall" award for the tournament.
Individual placement for A-State includes Haden Zirbel of Jonesboro, who finished second overall, followed by teammates Jordan Harper of Harrisburg and Forrest Jones of Marion who tied for third overall.
Arkansas State won its first state title in 2013 with Jones and Harper taking individual champion honors and repeated as a team in 2014. The squad claimed its first national championship in April 2014 by winning the 46th Annual Association of College Unions (ACUI) International Clay Targets tournament.
That victory gave Arkansas State its fifth national title including moot court (2009), men's rugby 7s (2012 and 2013) and debate (2013). A-State also has a varsity athletics national title in football (1970) and several individual NCAA champions.
The Red Wolves hope to repeat national success when the team travels to San Antonio, Texas, Tuesday-Sunday, March 24-29, to compete in the 47th annual ACUI national championship at the National Shooting Complex.
# # #