A-State Phi Beta Lambda Chapter Has Strong Showing In National Competition 
06/29/2015
JONESBORO – Student representatives from Arkansas State University's Phi Beta Lambda chapter finished with high marks at the organization's national conference and competition last weekend in Chicago.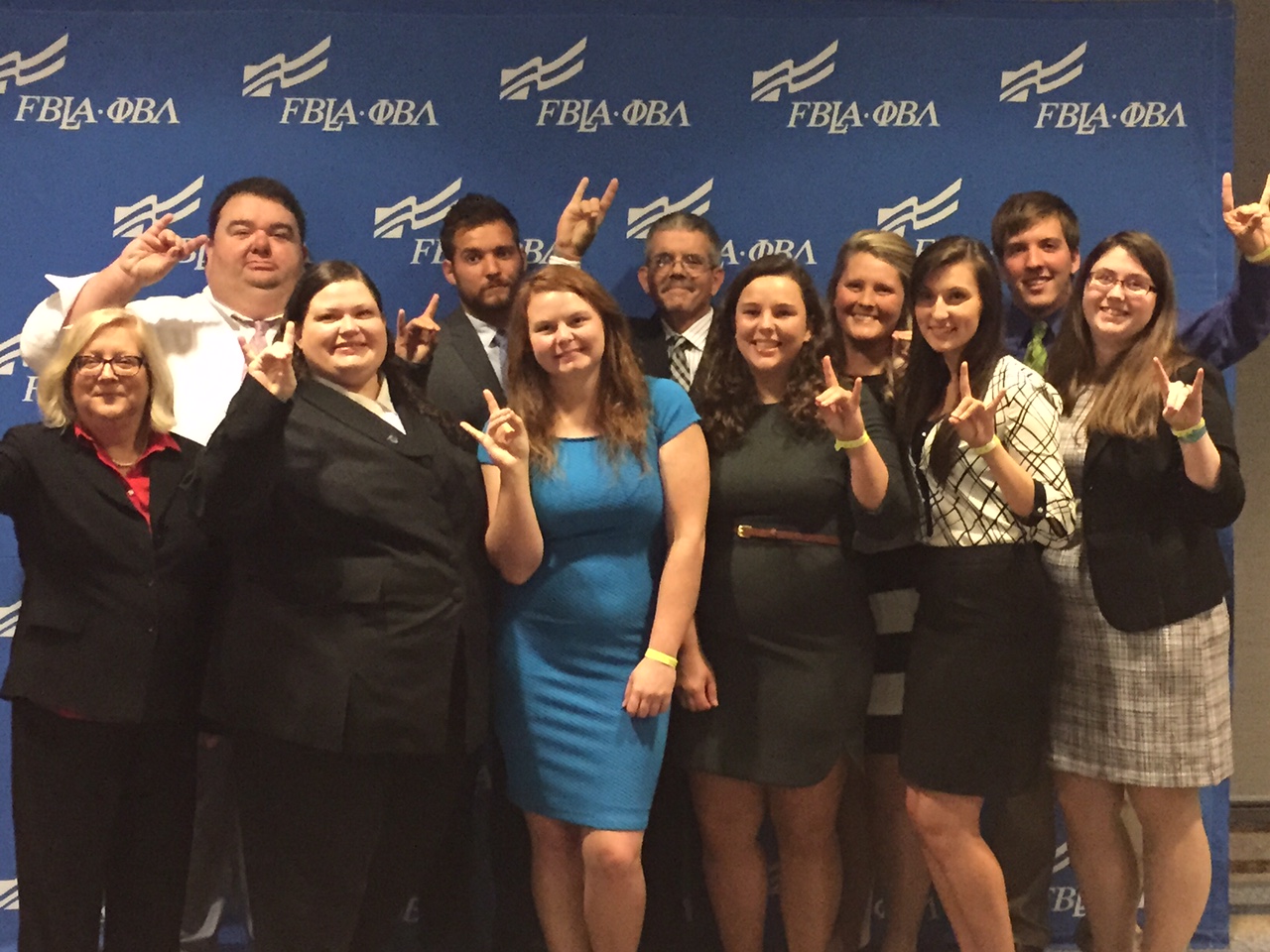 Arkansas State University Phi Beta Lambda competitors — (from left) Dr. Patricia Robertson, Dr. Philip Tew, Rebecca Taylor, Alex Aguirre, Jerri Mathis, Daniel Smith, Sarah Robertson, Makyla McDougal, Morgan Miller, Kenneth Riddle and Sarah Thompson.
"I am especially proud of this group of students," stated Dr. Philip Tew, associate professor of finance, who accompanied the group. "The members and officers this year went above and beyond our expectations.
"They spent hundreds of hours helping seven local non-profits by collecting thousands of canned food items, raising thousands of dollars for charity and making more than 100 blankets to be distributed to regional children's hospitals. Now, in addition to their charitable work they have shown they can compete academically with the best and the brightest from around the country."
Rebecca Taylor captured first place in the nation in the cost accounting category, making her Arkansas State's fourth national champion since former professor of business communication Dr. Terry Roach reactivated the chapter seven years ago prior to his retirement from A-State.
Taylor was also part of the team that included Sarah Thompson and Daniel Smith that finished second in community service project. Alex Aguirre finished third in sports management and marketing.
In business ethics, eighth place went to Sarah Robertson and Morgan Miller, and forensic accounting also gave McDougal and Smith an eighth place finish. In the category of desktop publishing, Thompson came in ninth and accounting analysis and decision-making helped the team of Makyla McDougal and Daniel Smith to finish eighth.
In addition, McDougal received a Phi Beta Lambda leadership scholarship based upon her leadership as the A-State chapter president last year.
McDougal and Taylor are the only two members who have graduated, and Taylor is currently enrolled in the graduate program at Arkansas State. The rest of the students who competed will embark on their junior year at A-State.
Phi Beta Lambda, an idea conceived in 1937, is a nonprofit organization committed to preparing students for success in business leadership.