A-State, Lindenwood Rugby Tie, 17-17
03/05/2017
JONESBORO — Arkansas State University and Lindenwood University battled cool temperatures and intermittent rain to a 17-17 tie in college rugby Sunday afternoon at Curt Huckaby Field.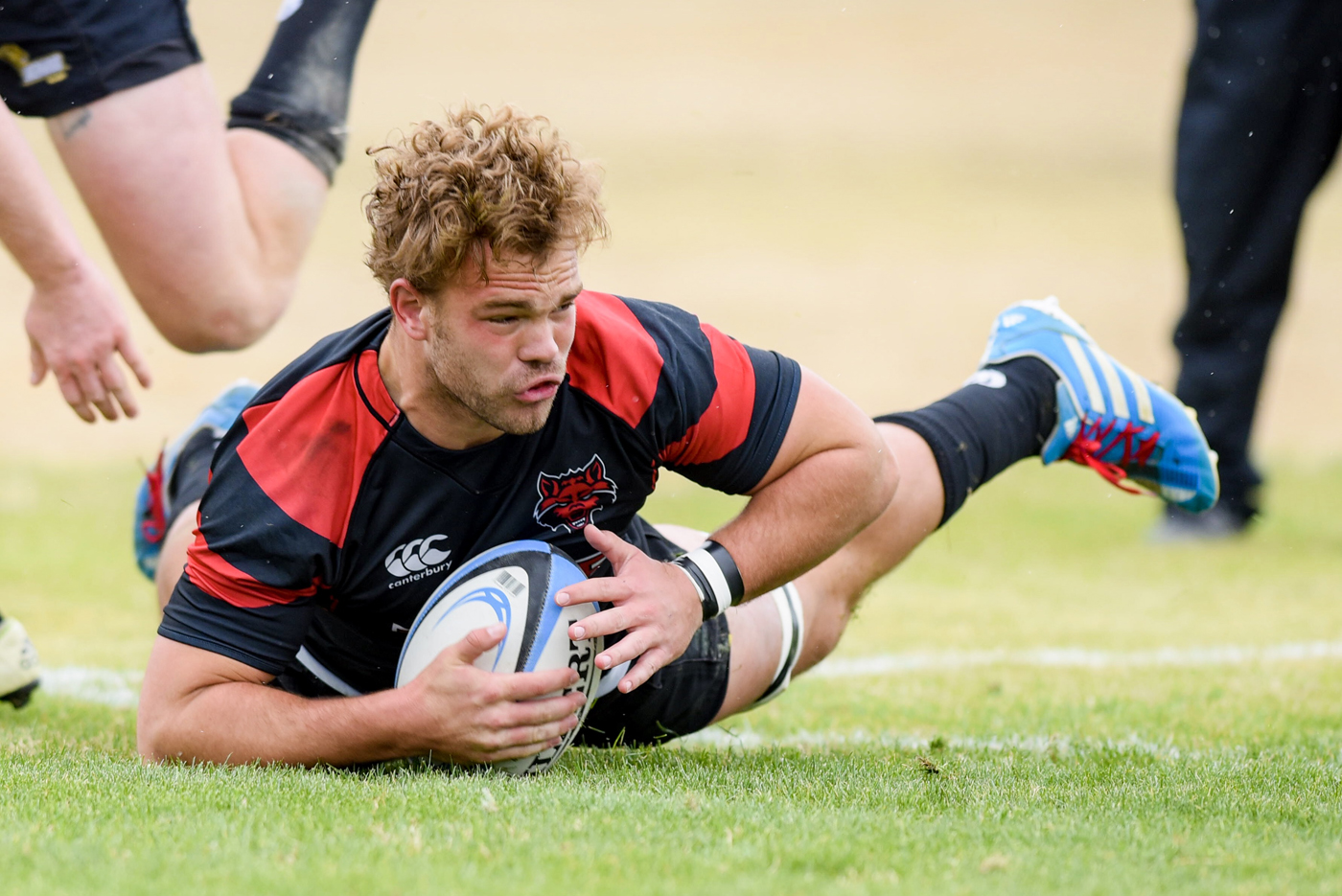 Tabo Maree scores A-State's first try against Lindenwood


"It was a physical match," said A-State head coach Shaun Potgieter after the game. "But, we didn't execute our game plan the way we had planned. And, we need to be better and more composed."

The Red Wolves, ranked No. 8, got on the board early with a try in the corner from Tabo Maree to put A-State up, 5-0. Sixth-ranked Lindenwood followed with a successful try of its own with 15 minutes remaining in the first period to knot the score at 5-5 which remained at the half.

As the second half opened, Tanner Pope connected on the first of his two tries to add to A-State's score to 10-5. The Lions of Lindenwood inched closer by adding a pair of points to take the lead, 12-10 with 28 minutes remaining.

But, the Red Wolves would not be denied, as Pope was good on his second try of the games. The conversion by Ridley Cunningham helped lift A-State to retake the lead at 17-12 with 19 minutes left to play.

Seven minutes later, the Lions added another successful try to end the game with the 17-17 tie.

Potgieter noted the play of Pope and Preston Weigel on the day, "Pope ended up with the two tries and he and Preston Weigel are both great leaders who played well."

Arkansas State will be at home again, Saturday, March 11, against Clemson. The game will get underway at noon at Curt Huckaby Field,

Clemson is coming off from play in the Las Vegas Invitational qualifying tournament where the Tigers were defeated 29-0 by Lindenwood.