Physical Therapy is the diagnosis and treatment of individuals of all ages, from newborns to the very oldest, who have medical problems or other health-related conditions that limit their abilities to move and perform functional activities in their daily lives.
State of the art education

The A-State Department of Physical Therapy affords our students and faculty many opportunities for interdisciplinary education and research. We currently offer two degree programs, the Doctor of Physical Therapy (DPT) and Associate of Applied Science for the Physical Therapy Assistant (AAS). There are many careers available with a physical therapy degree. See some of the PT career pathways here >>>
Accredited by CAPTE
The Doctor of Physical Therapy Program at Arkansas State University is accredited by the Commission on Accreditation in Physical Therapy Education (CAPTE), 1111 North Fairfax Street, Alexandria, Virginia 22314; telephone: 703-706-3245; email:

accreditation@apta.org

; website:

http://www.capteonline.org. If needing to contact the program/institution directly, please call Shawn Drake 870-972-2896 or email:

sdrake@astate.edu
Exercise is Medicine Student Association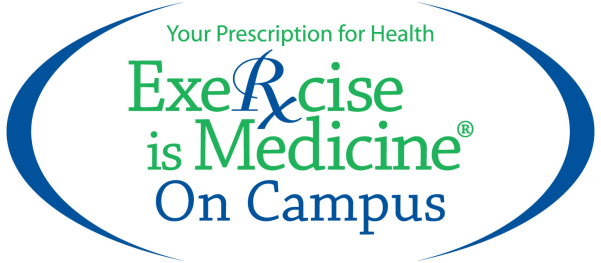 Exercise is Medicine (EIM) is a new Registered Student Organization on campus that is aspiring to provide a solution to one of the greatest public health problems of the 21st century. Physical activity is integral in the prevention and treatment of diseases. Therefore, our mission is to promote exercise and healthy behaviors as an alternative for medicine on the campus of A-State. The vision of EIM is to provide and assess the university's physical activity level, counsel and assist individuals in meeting U.S. National Physical Activity Guidelines, connect inter-disciplinary programs, and simply make movement a part of the daily campus culture. For more information, contact Dr. Shawn Drake (sdrake@astate.ed). This organization is open to all majors.
Visit us on Facebook: https://www.facebook.com/ASTATEEIMOC
Visit us on Instagram: https://www.instagram.com/astateeimoc/
Apply to Exercise is Medicine Student Association membership here >>>
More information coming soon!
Physical Therapy Student Association

PTSA offers the opportunity to network with other students, faculty, staff, and alumni of the Physical Therapy Department through tailgates, fundraisers, service opportunities, and other special events. Interested in joining? Please follow the link below. Deadline for dues: September 19th, 2019.
Apply to the Physical Therapy Student Association>>>