This four-week program will forever change the way you look at the world! Through this program, you will experience life in Costa Rica in a typical town living with a host family. In Costa Rica, you will study Spanish at a language school that specializes in teaching Spanish to speakers of English. A-State's Costa Rica program is led and accompanied by Dr. Vicent Moreno, Assistant Professor of Spanish. When you need help, he will be there to assist you.

SUMMER 2017
May 28-June 25, 2017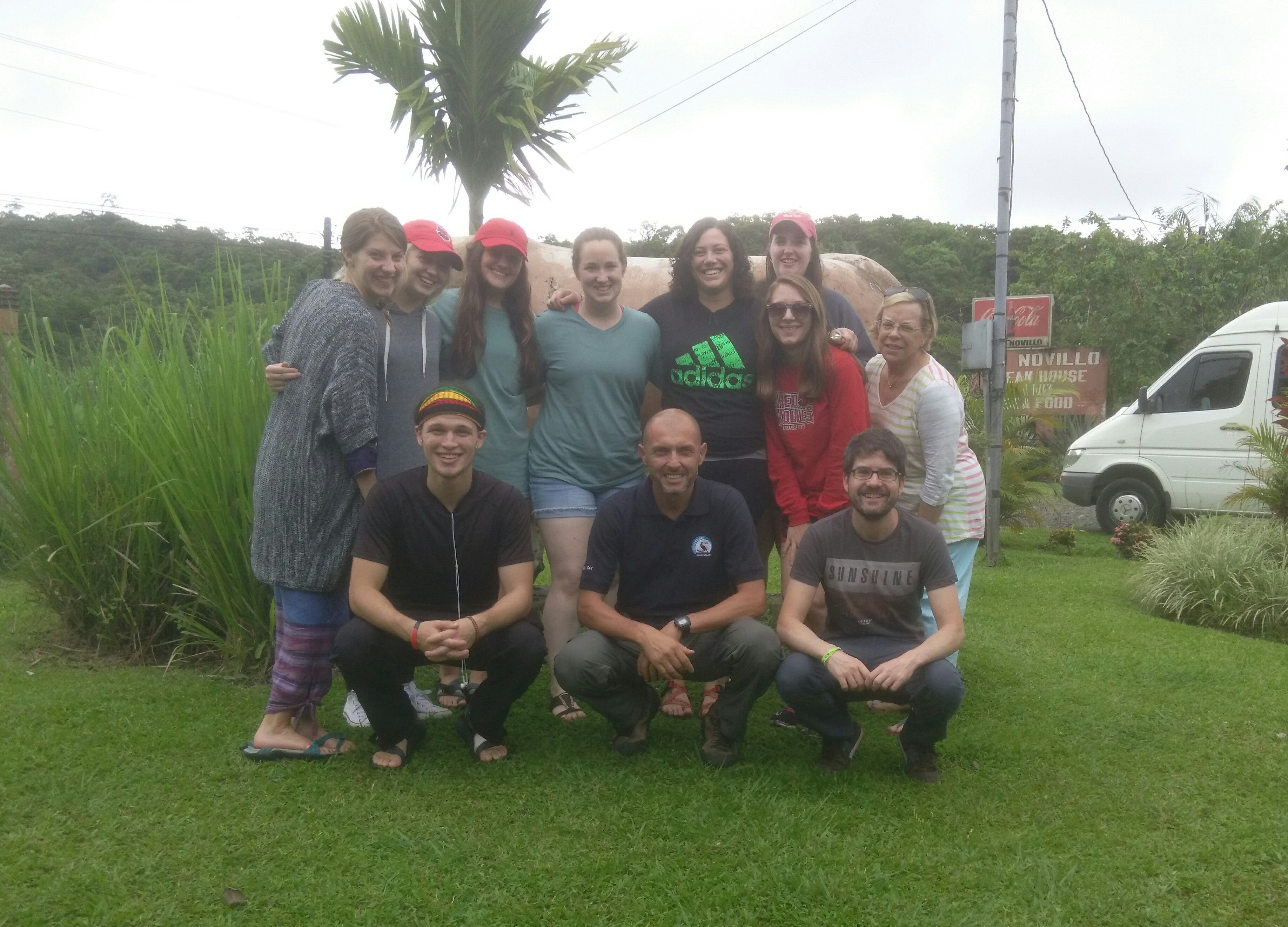 City, Mountain & Beach
We will stay in three different locations, allowing you to experience Costa Rica from various perspectives.We will spend two weeks in the town of San Joaquín de Flores, which is located in the Central Valley, just 20 minutes from the capital city, San José. You can travel by bus to San José and to the smaller city of Heredia for shopping, museums, restaurants, and a number of other cultural activities.

During the third week, we will stay in the mountainous, cloud forest area of Monteverde. Finally, the last week, we will live in the town of Flamingo, on the Pacific coast. When not in class, you can explore the cloud forest, go zip lining and look for wildlife in Monteverde; In Flamingo, you can parasail, go snorkeling, or simply relax at the beach..
Host Families
Each program participant will live with a host family in San Joaquín and in Monteverde. Host families are carefully screened and only speak Spanish. This is a unique opportunity and an unforgettable way to learn first-hand about Costa Ricans and their way of life.
The School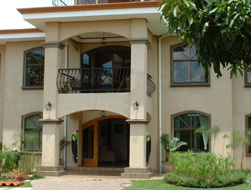 Program participants will study for two weeks at the Heredia campus of the Centro Panamericano de Idiomas (CPI), and then will move to the Monteverde campus of the same school for the last two weeks of the program. Immersion classes are taught by Costa Rican instructors and include heavy doses of hands-on activities and conversation. Students are placed in classes at their proficiency level, and class size is limited to no more than four students. Classes meet for four hours a day on weekdays, with a leisurely break for students to enjoy typical Costa Rican snacks in a comfortable, tropical setting.

Students may register for various A-State courses through this program and will earn 6 credits at the appropriate level.
Excursions & Activities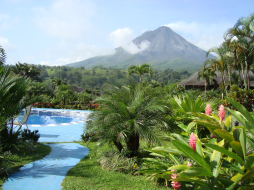 The program also includes escorted tours to allow participants to become more familiar with some areas of cultural significance. Guided introductory excursions to San José and Heredia help participants to feel secure in going there later on their own. Participants also take half-day trip to Café Britt for an very entertaining look at coffee production, and in Monteverde we will visit el Trapiche, where you will see how sugar is grown and made. A half-day service project organized by the Costa Rican Humanitarian Foundation will give you the chance to do your part to improve conditions in one of Costa Rica's less fortunate neighborhoods.

The highlights of the sightseeing program are two weekend trips. the first is to Manuel Antonio National Park, where wildlife is abundant and the beaches are strikingly beautiful. The second weekend is in Arenal Volcano, where the group has the chace to see an active volcano and unwind in its thermal hot springs. Many optional tours are offered by CPI as well. The cultural program includes classes in Costa Rican cooking and Latin American dance, film nights and soccer games with local children.
Requirements
Students with no prior Spanish study at A-State must have a GPA of 2.0 or higher. All students must register for the appropriate level of class in the Spanish sequence at A-State.
Costs, Application & Deadlines
Cost of the Program: $3,100 + Airfare + Tuition & Fees. You can apply for a $500 voucher from Study Abroad.

The payment schedule for summer 2017 is as follows: Space is limited. We encourage you to apply as soon as possible.

* January 31, 2017: Application & initial deposit $300, non refundable
* February 28, 2017: Payment $1,000
* March 31, 2017: Final payment of remaining balance*

Some forms of financial aid may be applied to this program, so participants should see a financial aid counselor as soon as possible.

Note: Students who cancel prior to departure will be refunded all recoverable funds less a $300 cancellation fee.
WHAT'S INCLUDED

* 20 hours per week of intensive Spanish language instruction at CPI and course texts
* Lodging with host families (single occupancy)
* Two meals a day and a snack on school days
* A-State faculty member accompanying the group
* Escorted excursions to San Jose, Heredia, and El Trapiche, a sugar cane and coffee plantation (Excursions include meals)
* Half-day service projects through the Costa Rican Humanitarian Foundation and Monteverde Life (lunches included)
* Full weekend trip to Manuel Antonio National Park (including meals)
* Full weekend trip to Arenal Volcano and Baldi Hot Springs (including meals)
* Transportation to and from the San Jose airport, between CPI campuses and for all scheduled activities
* Additional activities, such as soccer, cooking and dance classes
WHAT'S NOT INCLUDED

* A-State Tuition & fees for 6 credit hours
* Round trip air transportation
* Passport fees
* Required health insurance (about $55)
* Daily lunch
* Optional tours offered through CPI
* Additional money for things such as gifts and personal expenses
To Apply
Applications are available at the Center for Study Abroad, Library Room 145; by phone 870-972-3734 or email: studyabroad@astate.edu and at the Dept. of English, Philosophy, and World Languages, HSS 4141; by phone: 870-972-3043 or email: languages@astate.edu.
Additional Information
For more information, contact the Department of World Languages & Cultures or Dr. Vicent Moreno.
Visit the Costa Rica 2016 Program Travel Blog>>
Visit the Costa Rica 2015 Program Travel Blog>>