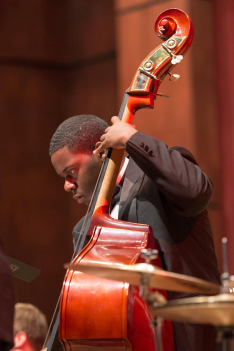 As a music student, you will be involved in one of the most progressive and nurturing university environments in the region. You will work with a truly resident faculty active nationally and internationally who will challenge you to develop your talents and hone your skills to the fullest, while encouraging you to expand your horizons and realize your goals.
Graduates Prepared for Success

Our mission is to fulfill the following functions: prepare music majors to be highly skilled music educators, performers and/or composers; prepare the general university student to understand, appreciate and support the art of music; and provide quality musical performances and events for the university, the community, and an ever-expanding region.