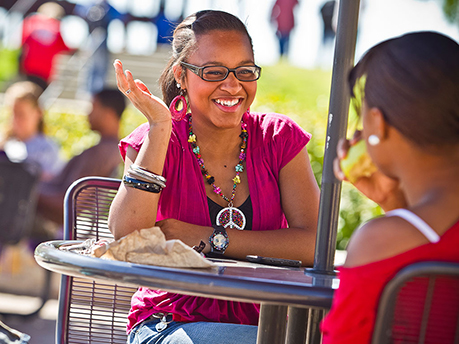 Services from the Office of the Registrar support every currently registered student and former student at Arkansas State University as well as all faculty and staff members who interact with those students. The Registrar is housed in the Student Union on the second floor.
Serving the entire campus population

The Office of the Registrar is responsible for academic and classroom scheduling, student enrollment, registration, grading and academic records maintenance, monitoring undergraduate general education requirements, degree awarding, course evaluations, veterans benefits, FERPA compliance, and transcript services. These responsibilities, assignments and services are completed within institutional policies and standards as well as related state and federal laws and regulations.