Lakeport Plantation Alters Schedule to Accommodate Visitors
05/30/2017
LAKE VILLAGE — To better accommodate visitors, Lakeport Plantation has altered its hours for the summer months.
Daily tours of the area are now offered Monday through Friday, on the hour, from 9 a.m. to 3 p.m. Also, for the summer travel season, Lakeport is open Saturdays, May 20-July 29, from 11 a.m. to 2 p.m. with tours on the hour. The last tour starts at 2 p.m.
Lakeport will be closed on Independence Day, Tuesday, July 4. Visitors who wish to take a tour at another time can call (870) 265-6031 for an appointment. Admission is $5 for general admission, $3 for seniors, school-aged children and groups of eight or more.
Lakeport Plantation, an Arkansas State University Heritage Site, is located in Lake Village, 601 Highway 142. For additional information, check the website at lakeport.astate.edu.
Constructed around 1859, Lakeport is one of Arkansas's premier historic structures and still retains many of its original finishes and architectural details.
Open to the public since 2007, Lakeport researches and interprets the people and cultures that shaped plantation life in the Mississippi River Delta, focusing on the Antebellum, Civil War and Reconstruction periods.
Arkansas Heritage Sites at Arkansas State University develops and operates historic properties of regional and national significance in the Arkansas Delta. A-State's Heritage Sites include the Hemingway-Pfeiffer Museum and Educational Center in Piggott, Southern Tenant Farmers Museum in Tyronza, Lakeport Plantation, the Historic Dyess Colony: Boyhood Home of Johnny Cash in Dyess, and the Arkansas State University Museum in Jonesboro.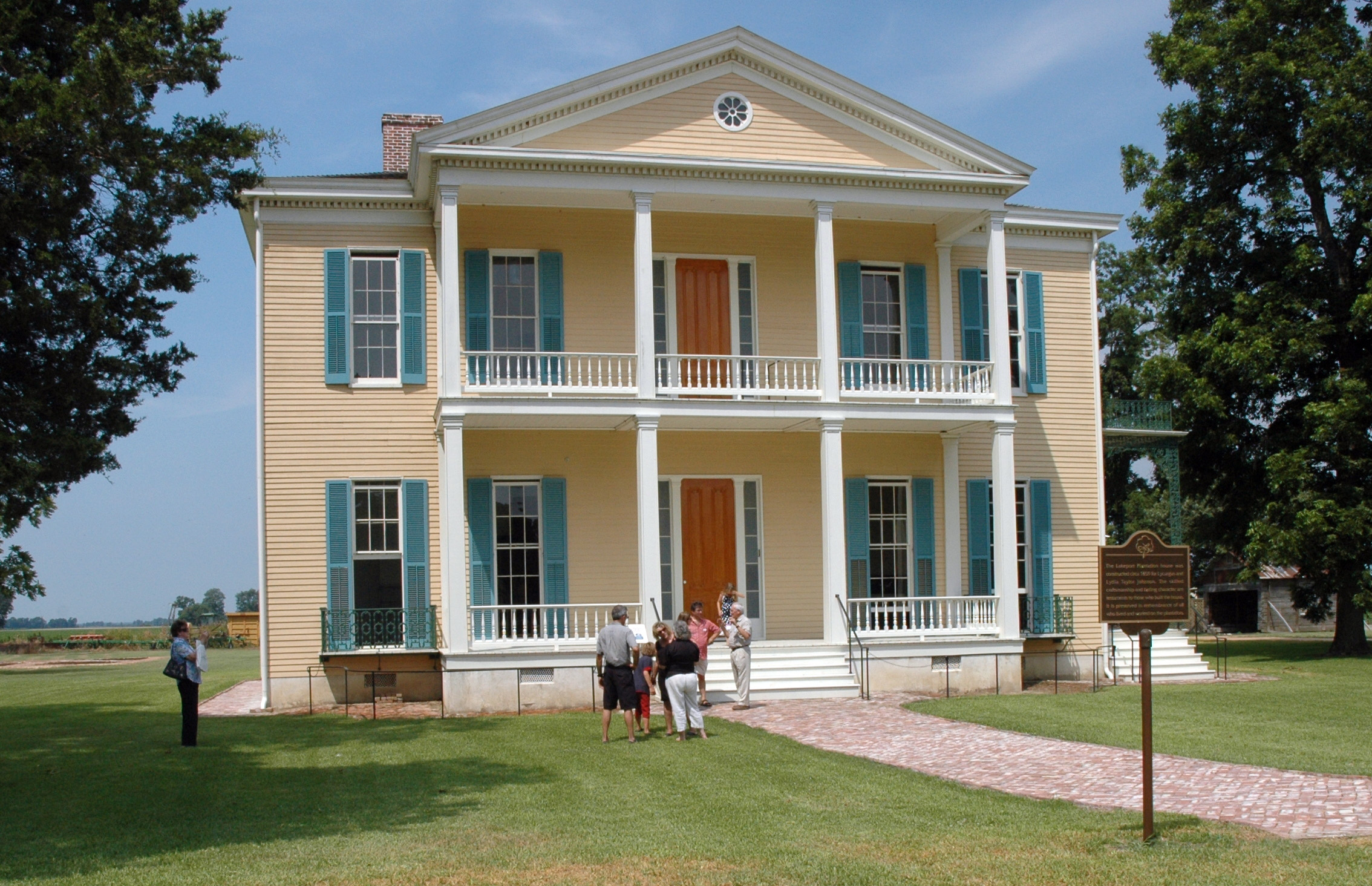 Lakeport Plantation