Jonesboro-based Jazz Group to Present Pocahontas Concert
05/17/2016
JONESBORO — KASU 91.9 FM, the public media service of Arkansas State University, and Marr Street Productions present The Jazz Writers Big Band (JWBB) in concert, Sunday, May 22, at 3:30 p.m., at Marilyn's Music Hall and Clogging Company in Pocahontas, 111 N. Marr St.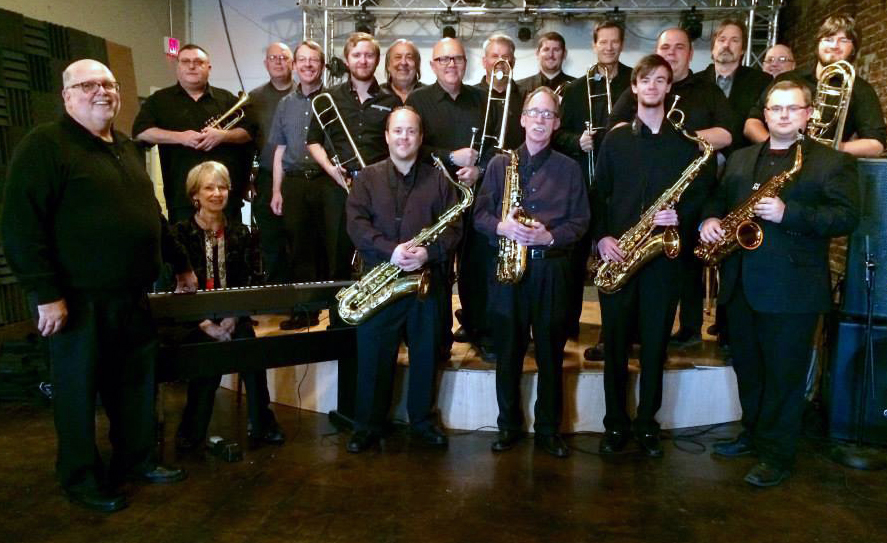 The Jazz Writers Big Band
Tickets at the door are $10 for adults and $5 for students. Refreshments will be available.

"The Jazz Writers Big Band is a group of 18 musicians who perform music written and arranged by members of the band," said Dr. Tom O'Connor, co-leader of the JWBB and emeritus professor of music at Arkansas State, with trombonist Dr. Don Bowyer, professor music.

Musicians in the band are university and public school music educators, college students and professional musicians from the region. The Pocahontas concert will feature compositions and arrangements by Bowyer, O'Connor, trumpeters Joseph Curtis and Craig Baker and special guest vocal renditions by Wally Fowler and Lisa Ahia Gazaway.

Marilyn's Music Hall and Clogging Company is located on the historic square in downtown Pocahontas and provides instruction in dance, music and martial arts. Marr Street Productions is a non-profit organization with a mission to present high-quality artistic programs for youth and residents of the local community.

KASU, a 100,000-watt radio station, is A-State's non-commercial source of jazz, classical, blues, Americana and other specialized types of music for the region.