Bachelor of Science (B.S.)



College: College of Nursing and Health Professions

Department: Disaster Preparedness and Emergency Management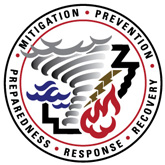 Description
The Bachelor of Science in Disaster Preparedness and Emergency Management (DPEM) is an online, interdisciplinary program that prepares students in becoming professionals in the field of disaster preparedness and emergency management.
The program requires undergraduate level courses related to the study of disaster preparedness, mitigation, planning, response and recovery. Each student will select an emphasis area within DPEM.
Curriculum
Curriculum and degree requirements can be found in the most current Undergraduate Bulletin.