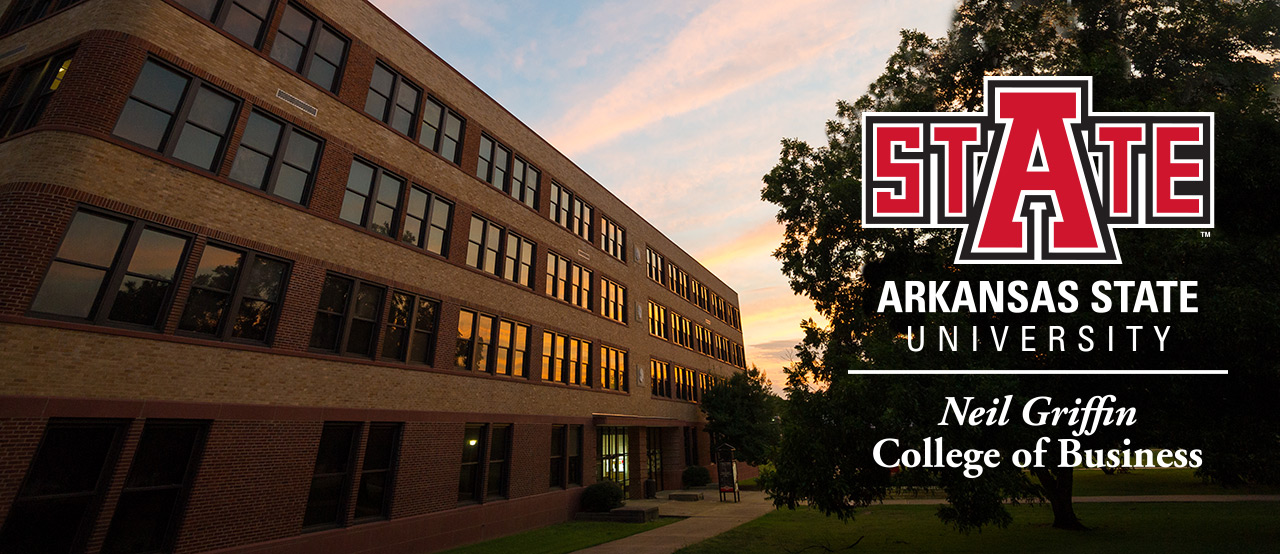 Griffin College Dean Search

About the College
The Griffin College of Business began as a Division of Business in 1946 and became the College of Business when Arkansas State was granted university status in 1967. It became the first named college at Arkansas State in April 2018 to honor the transformative gift provided by 1948 alumnus Neil Griffin.
The Griffin College received initial AACSB accreditation of its bachelor's programs in 1979 and accreditation of the MBA program in 1985.
Finalists Announced
The search committee has announced the finalists for the dean's position with the Neil Griffin College of Business.
Kai S. Koong
Dean of the Andrew F. Brimmer College of Business and Information Science
Tuskegee University
Melody Lo
Professor of Economics
The University of Texas at San Antonio
Kelly Wilkinson
Associate Dean and Professor, Scott College of Business
Indiana State University
Blaise Sonnier
Department Chair, Accounting and Finance / Wilcox Endowed Professor of Accounting
University of Colorado - Colorado Springs