Our Summer Conference Housing program strives to provide quality customer service as well as a safe environment, affordable rates, and clean facilities. Arkansas State University's housing options are in close proximity to the conference sites and amenities of our beautiful campus.
Summer Camp Housing Options
We offer different housing options for your camp or conference. However, Northpark Quads is typically used to host most camps/conferences unless your group specifically requests another facility. Please specify on the Camp/Conference Registration form which facility you prefer for your group.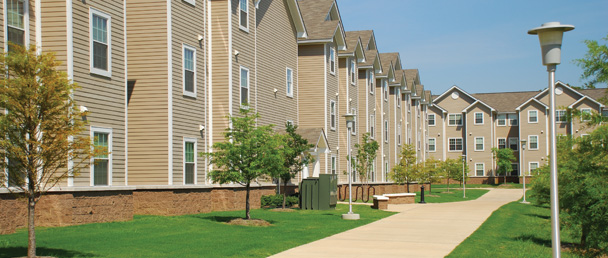 Thank you for considering A-State to house your summer camp. We look forward to working with you this summer.
Summer Intern Housing
Congratulations on your summer internship! A-State offers on-campus housing at Red Wolf Den Apartments to summer interns working for local Jonesboro companies. Intern housing is open to students attending any university. To apply for summer intern housing, please complete the following steps:
Summer Intern Red Wolf Den Housing Contract
Review the University Housing Policies
Complete A-State Parking Permit Application
Visit the A-State Marketplace to Make Housing & Parking Payments
Frequently Asked Questions
Do you have a question about hosting your camp or conference at Arkansas State University? Our list of frequently asked questions may have the answer you're looking for.
Check here first >>