ITS has set a course size limit of 2 GB. This limit was set to keep us within the storage space we have contracted with Blackboard. If your class is over this limit you will start to receive errors like the one below when trying to upload anything else.
Action not complete: Adding the selected content to the specified folder causes the folder to exceed its quota.
Before you can add more files to a class you will need to check the Course Content collection. If you select the Course ID from the Content Collection menu in the Control Panel you will see all the files in the class. You will need to go through these files to remove any duplicated material or resources that you no longer need in the class. Any videos that are stored here should be moved to YuJa, as that is our video management service. Videos stored in YuJa can be linked to your Blackboard class without using any space in Blackboard. Once you have freed up enough space here you should be able to upload new files.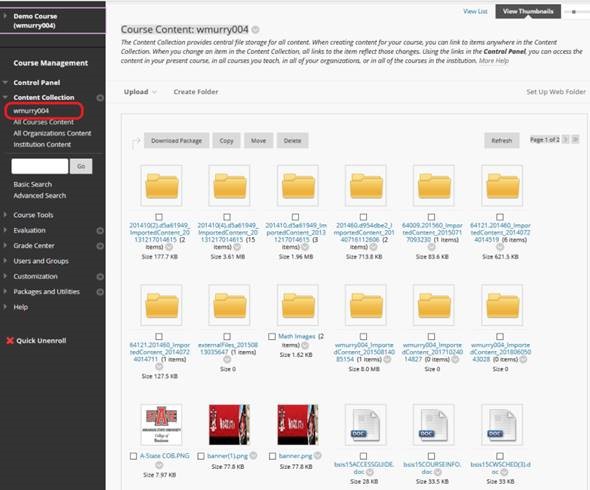 You can check the true size of the class from the content collection as well. If you click the options chevron next to the Course ID you should have an option for 360 view. That page will list the Folder Size for this course. You should only be able to add new files once this is under the 2 GB limit by at least the size of the new file.